SAM Magazine—Cody, Wyo., Jan. 22, 2020—The board of directors for Yellowstone Recreations Foundation, the not-for-profit that owns and operates Sleeping Giant Recreation Area, said it plans to suspend winter operations after this season due to an annual financial deficit of more than $200,000.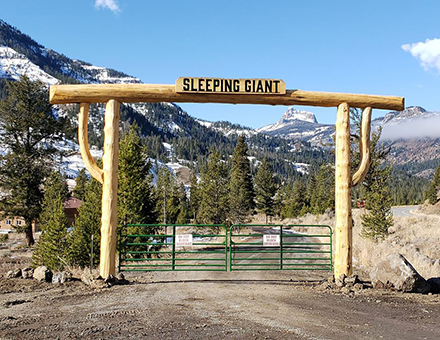 "Sleeping Giant will continue operating through the rest of the current ski/snowboard season. The support from the community has been remarkable, however the number of skiers and snowboarders we currently attract does not make winter operations financially feasible as we run a deficit of over $200,000 per year. The decision is agonizing but necessary," the board said in a press release announcing the decision.
Yellowstone Recreations Foundation (YRF) was formed in 2007 to acquire and reopen Sleeping Giant, which had been closed since 2004. The ski area reopened in 2010 after two years of renovations and terrain expansion work overseen by the all-volunteer foundation, which included the installation of new lifts and expansion of skiable acres and vertical. A SAM news report from May 2010 shows the ski area lost more than $316,000 during its first season in operation.
The foundation received support from the local community and the state of Wyoming to help awaken Sleeping Giant 10 years ago, and keep it going since. "Words cannot express our gratitude to the community, and the board of directors would like to especially thank the staff over the past 10 years who have dedicated themselves to making Sleeping Giant the finest and most friendly ski hill in the country. It is through their efforts and the support of local donors, businesses, grants and volunteers that have made it possible to operate in the winter for as long as we have."
The Sleeping Giant Zip Line Tours will remain in operation, though. The recreation area features a five-span dual zip line tour. It is scheduled to open June 15.