SAM Magazine—Broomfield, Colo., March 10, 2020—For the three months ending Jan. 31, 2020, Vail Resorts (VR) total lift revenue increased 8.2 percent, driven by an 8.8 percent growth in skier visitation—including results from Peak Resorts—despite Stevens Pass and Whistler Blackcomb experiencing 14 percent decline in skier visits due to historically low snow in the early part of the season. For the full season, though, the coronavirus impacts have dampened expectations.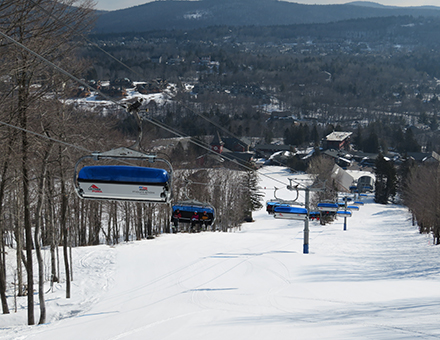 Overall revenues grew to $753.8 million, while net income was flat at $206.4 million.
For Q2, CEO Rob Katz said effective ticket price declined a slight .5 percent overall, due mostly to the lower effective price for the former Peak Resorts. "Excluding season pass holders and Peak Resorts, effective ticket price increased 4 percent compared to the prior year. Ski school, dining and retail/rental revenues increased 11.4 percent, 15.8 percent, and 4.1 percent, compared to the prior year, respectively, primarily driven by the inclusion of Peak Resorts."
The outlook moving forward is a bit different, according to CEO Rob Katz. "In the week ended March 8, 2020, we saw a marked negative change in performance from the prior week, with destination skier visits modestly below expectations. We expect this trend to continue and potentially worsen in upcoming weeks."
VR also released season-to-date totals for a variety of metrics through March 1, and these showed that results had already slipped in February. Skier visits season-to-date were down 5.2 percent, while total lift ticket revenue, including an allocated portion of season pass revenue for each applicable period, was up 0.8 percent. Ski school revenue was up 2.8 percent and dining revenue was down 1.4 percent. Retail/rental revenue for North American resort and ski area store locations was down 0.6 percent.
Based on results through March 1, 2020—that is, excluding any identified impact from coronavirus—VR had estimated that resort reported EBITDA for fiscal 2020 would be approximately $20 million below the midpoint of the guidance range VR previously issued on Jan. 17. With the effects of coronavirus factored in, the projected EBITDA number would be lower.
Regardless, Katz said he expects the total capital plan for the year to remain approximately $210 million to $215 million.