SAM is providing frequent updates, guidance, and ways to connect about the effects of the coronavirus pandemic. Visit our Coronavirus Update page for more resources and special reports. For email updates, sign up to receive Headline News, and, if possible, help support the voice of the mountain industry, SAM Magazine, with a subscription or gift subscription for someone in need. Together, #WeGotThis.
SAM Magazine—Lakewood, Colo., March 18, 2020—Per the latest recommendation by the Centers for Disease Control (CDC) to postpone large events scheduled to occur in the next eight weeks, the National Ski Areas Association (NSAA) has cancelled its 2020 National Convention and Tradeshow, which was scheduled for May 4-7 in Amelia Island, Fla. This is the first time in 58 years that the event has been cancelled.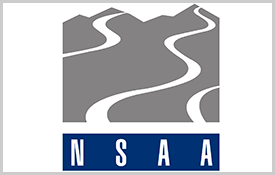 "We know that this pandemic has caused considerable interruption to your businesses, to your personal lives, and to your plans for the future," said NSAA president and CEO Kelly Pawlak in a letter to members about the cancellation. "I am constantly inspired by the resiliency of the ski industry, and by the ability of our community to come together to raise everyone up."

Pawlak said that NSAA has reached out to Congress to stress the importance of ski industry-specific relief and the association will continue to make this a primary focus.

Cancellation Information:

EVENT REGISTRATION: If you have already registered for the convention, your registration and tradeshow fees (if applicable) will automatically be refunded in full. It will take 7-10 days to process these refunds.

LODGING: Please contact the Omni Amelia Island directly at 888-261-6161. Per the updated cancellation policy, you must contact the Omni and cancel your reservation before 12:00 p.m., seven-days prior to your arrival to avoid forfeiture of the deposit.

SPONSORS: Keanna Smith will reach out directly to convention sponsors.