SAM is providing frequent updates, guidance, and ways to connect about the effects of the coronavirus pandemic. Visit our Coronavirus Update page for more resources and special reports. For email updates, sign up to receive Headline News, and, if possible, help support the voice of the mountain industry, SAM Magazine, with a subscription or gift subscription for someone in need. Together, #WeGotThis.
SAM Magazine—Lakewood, Colo., March 27, 2020—Phase 3 of the Corona stimulus package, the Coronavirus Aid, Relief and Economic Security (CARES) Act, will likely be signed into law today or this weekend. NSAA has released a summary of CARES Act provisions that will impact ski areas and plans to provide more detail on the 900-page legislation in the coming days.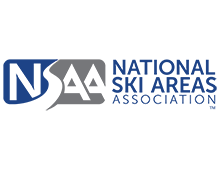 Programs that NSAA has highlighted: SBA Paycheck Protection Loans and Grants, which will provide $349 billion in low interest short-term bridge loans; refundable payroll tax credits for businesses closed due to COVID-19, which will cover 50 percent of wages paid during the crisis; deferment of Social Security tax for employers; an increased 25 percent deduction from taxable income for charitable contributions, including deductions for contributions of food inventory; and a relaxation in the limitations on a company's net operating losses, which can now be carried back five years under the CARES Act.
With the help of Dave Belin at RRC Associates, NSAA has modeled the anticipated economic losses for the industry at approximately $2 billion. That figure includes revenue losses for the end of the 2019-2020 ski season and a forecasted downturn in summer business and season pass sales. NSAA has segmented the economic losses by region, with Rocky Mountain resorts expected to take the largest hit at more than $1 billion in lost revenue. These figures do not account for the trickle-down losses expected in resort communities.
The CARES Act is providing generous assistance for individuals—information resorts may want to communicate to furloughed or laid-off employees. NSAA has summarized these provisions in the latest Capitol Watch report. They include tiered cash payments for many U.S. residents, starting with those making less than $75,000 a year, who will receive $1,200 and be eligible for an additional $500 rebate per child. The CARES Act will also provide an additional $600 per week for recipients of unemployment insurance for up to four months.
NSAA continues to focus on seeking more targeted relief for the ski industry in a possible phase 4 of the stimulus package. NSAA has also been in direct contact with the State Department and ICE to ask for emergency visa extensions for J-1 students stuck in the U.S. due to COVID-19. The goal is to avoid over-stay violations that may prevent the students from returning in the future. An emergency call between the State Department and J-1 visa sponsors is schedule for today to address the repatriation of J-1 visa holders.