SAM is providing frequent updates, guidance, and ways to connect about the effects of the coronavirus pandemic. Visit our Coronavirus Update page for more resources and special reports. For email updates, sign up to receive Headline News, and, if possible, help support the voice of the mountain industry, SAM Magazine, with a subscription or gift subscription for someone in need. Together, #WeGotThis.
SAM Magazine—Aspen, Colo., April 2, 2020—In interview with The Aspen Times, Aspen Skiing Co. CEO Mike Kaplan said several major capital projects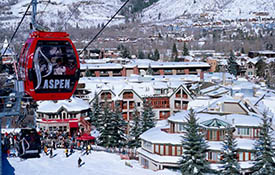 will still take place this summer, including a new $10+ million six-passenger chairlift, construction of a new workforce housing complex, and more. Kaplan also discussed what the company is doing for employees, the Crown Family's approach to the situation, what may happen this summer, and other topics.