SAM is providing frequent updates, guidance, and ways to connect about the effects of the coronavirus pandemic. Visit our Coronavirus Update page for more resources and special reports. For email updates, sign up to receive Headline News, and, if possible, help support the voice of the mountain industry, SAM Magazine, with a subscription or gift subscription for someone in need. Together, #WeGotThis.
SAM Magazine—Lakewood, Colo., April 6, 2020—The latest National Ski Areas Association (NSAA) member newsletter offers some helpful resources for ski areas that may have run into issues applying for the new Small Business Association (SBA) loans that are part of the federal stimulus package, as well as other information regarding explosives, Sustainable Slopes grants, and more.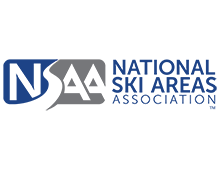 Friday, April 3 was the first day small businesses with fewer than 500 employees could apply for "Paycheck Protection Program" loans, but several risk-averse private banks are balking at participating in the program, leading to snags. Read about some of the challenges in this article. Regardless, NSAA is advising its membership to apply.
"NSAA's current guidance is to apply for one of these loans if you think you will need the funds as these are issued on a first-come, first-served basis," the newsletter states. "The details of the loans/grants and eligibility are still being interpreted by the government, and are currently open to amendments. We're working to ensure the fairest interpretation of these guidelines for the ski industry."
NSAA is also conducting a survey asking members how the COVID-19 situation is affecting their business. Members can take the survey here.
For ski areas with explosives programs used for avalanche control, NSAA shared a reminder from the Bureau of Alcohol Tobacco Firearms and Explosives (ATF) to adhere to the guidance provided in ATF's Disaster Preparedness Pamphlet, and to also comply with 27 CFR 555.204, requiring any person storing explosives materials to inspect magazines at least every seven days to ensure magazines are still intact.
Members can also apply for a Sustainable Slopes snowmaking efficiency grant by April 10. Apply here.