SAM Magazine—Pittsfield, Mass., June 1, 2020—Bousquet Mountain ski area in western Massachusetts has been acquired by Mill Town community impact fund, a local Pittsfield-based private investment group. Mill Town bought the ski area from the Tamarack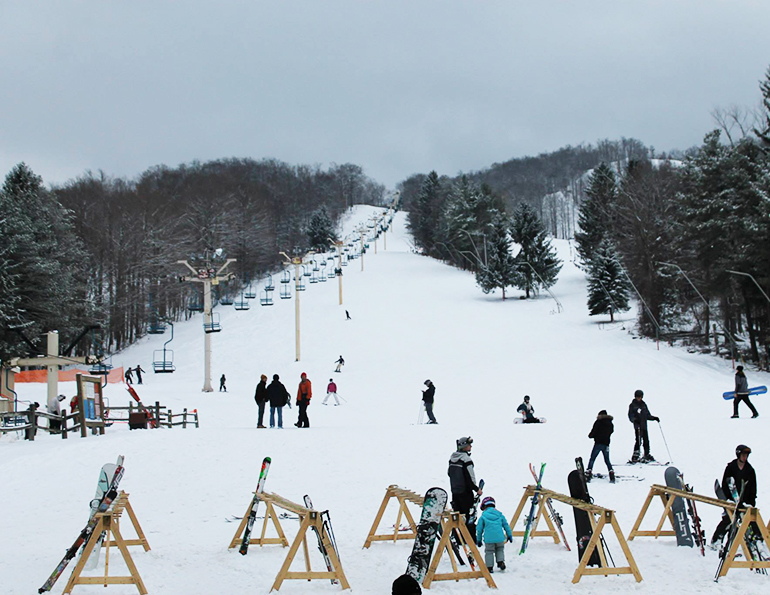 Ski Nominee Trust and owners Sherry and PJ Roberts for an undisclosed amount.
Sherry Roberts acquired Bousquet after her longtime companion and former Bosquet owner, George Jervas, died about six years ago. Jervas bought it in 1981. Roberts has worked at the mountain for nearly 30 years. She put the ski area on the market back in 2018 with the goal of selling it to a new owner that will continue operating it as a ski area. Mill Town fits that bill.
"We are excited to keep Bousquet as a vital recreational resource for the region," said Tim Burke, Mill Town's CEO and managing director. "A significant focus of our work is to invest in and improve businesses, real estate, and outdoor recreational assets in Pittsfield to make it a stronger city and an appealing place for families and employers. Bousquet met all of these criteria. We plan to invest in the ski operation infrastructure and the lodge, and we are excited to work with strong partners to enhance the on-mountain experience."
The sale includes 155 acres across four parcels, multiple buildings, and operational equipment.
The new owners also will collaborate with Jon and Jim Schaefer, who own nearby Berkshire East Mountain Resort and Catamount ski area. The Schaefers will advise on capital and operational decisions and investments. Bousquet will also join Catamount and Berkshire East on the Berkshire Pass season pass product.
"We are thrilled to partner with Mill Town to ensure Bousquet will be a respected skiing and outdoor recreation asset for years to come. Positioned between Berkshire East and Catamount, we feel that Bousquet will provide significant value to Berkshire Pass holders as another great skiing and riding option in western Massachusetts. We think there is a great future here," the Schaefers said.
Bousquet Ski Area dates to 1932 after Clarence J. Bousquet's mink farm failed during the Great Depression, and he started a ski club there. It was one of the first ski areas to offer night skiing when Bousquet partnered with the local General Electric plant to install lights on the trails in 1936.