SAM Magazine—Broomfield, Colo., June 4, 2020—Vail Resorts' third-quarter report showed the impact of the pandemic shutdown on business at its 37 resorts worldwide, including 34 in North America. Overall mountain division revenues for the first nine months of VR's fiscal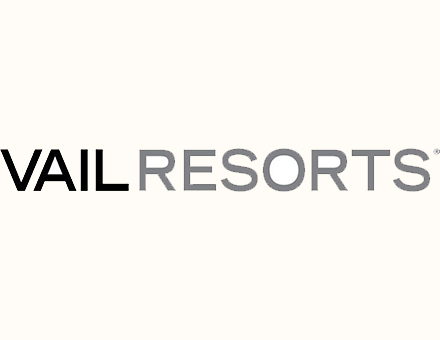 year, through April 30, fell by 7.6 percent. Third-quarter results, which were hampered by the mid-March shutdown of most VR resorts, revealed that mountain division net revenues were off 23 percent, and overall net income for the quarter was down nearly 50 percent.
Skier/rider visits for the season through April 30 were off 6.2 percent, and down 26.2 percent for the February-through April quarter.
By most coronavirus measures, that all qualifies as a strong performance.
Overall net revenue for the quarter, including lodging and transportation, declined 27.5 percent, to $694 million. Earnings before interest, taxes, depreciation, and amortization (EBITDA) was $304.4 million for the third fiscal quarter of 2020, compared to $480.7 million for the same period in the prior year. Current quarter EBITDA was reduced by the deferral of approximately $113 million of pass product revenue and related deferred costs to fiscal 2021 as a result of pass holder credits offered to 2019-20 North American pass holders to encourage renewal for next season.
Net income for the quarter was $152.5 million, compared to $292.1 million a year earlier. Current third quarter net income included the after-tax effect of asset impairments related to VR's Colorado resort ground transportation company of approximately $21.3 million, and acquisition and integration related expenses of approximately $1 million.
It could have been worse.
"As of March 18, 2020, we anticipated that our operating results in March and April would be negatively impacted by $180 million to $200 million compared to the Resort Reported EBITDA expectation we had on March 1, 2020," said VR CEO Rob Katz. "Relative to these expectations, our results were favorable by approximately $40 million, primarily driven by cost actions implemented in April 2020."
Those cost-cutting steps included the furlough of the majority of year-round hourly and some salaried employees; six-month salary reductions for all salaried employees; elimination of the CEO salary and board of directors compensation for six months; and suspension of the company's 401(k) match for six months.
Regarding VR's summer operations, Katz said, "We are planning to be operational for the North American summer and Australian ski season in late June or early July, which could vary by resort." He added, "We expect that our results in the fourth quarter of fiscal 2020 will be materially negatively impacted by the travel environment, and we will see lower visitation to our resort properties. ... We believe we have developed efficient operating plans to deliver a safe and enjoyable guest experience at our resorts this summer in North America and for the Australian ski season, with the ability to adjust as consumer demand and local guidelines and practices shift."