SAM Magazine—Aspen Snowmass, Colo., June 12, 2020—The Mountain Collective pass now includes Sun Peaks Resort in British Columbia, bringing the total number of resorts on the pass to 23. Passholders get two days access to each resort on the pass, and 50 percent off daily lift tickets on all additional days, plus a bonus third day at one destination.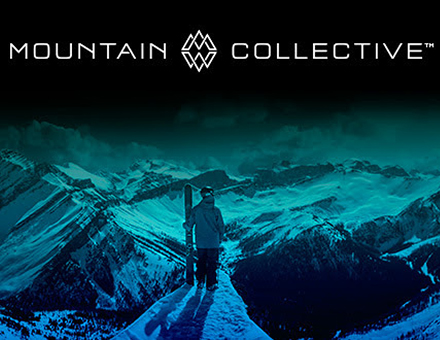 "The value and opportunity for guests from around the world to experience so many incredible places together on one pass is amazing," said Sun Peaks chief marketing officer Aidan Kelly.
In addition, the Mountain Collective is instituting a new "No Questions Asked" refund policy for all current and future 2020-21 pass purchasers. Anyone who has purchased, or intends to purchase, a 2020-21 pass will have the option of receiving a full refund prior to October 16, 2020.
"Like our loyal customers, the Mountain Collective prides itself on being resilient and innovative," said Aspen Skiing Company chief marketing officer Christian Knapp. "In recognition of the uncertainties caused by Covid-19, we've relaxed the refund policy and reinforced our commitment to providing attainable access to the best destinations on the planet with the extension of spring pricing, a bonus third day, and the addition of another top tier destination in Canada."
The Mountain Collective is now available for $469 USD for adults and $99 USD for kids. A $50 renewal credit for 2019-20 passholders will remain in place through early August.
Passes are available online through a new exclusive technology, distribution, and marketing partnership with Inntopia.