SAM Magazine—Washington D.C., June 23, 2020—President Trump issued a proclamation Monday that extends a freeze on several types of immigration visas—including J-1 cultural exchange visas and H-2B temporary worker visas, both vital to the mountain resort industry—through December.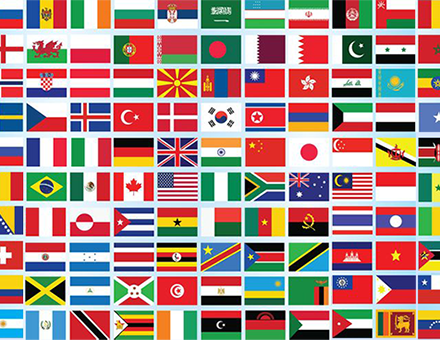 The administration cites the pandemic and resulting high unemployment of U.S. workers as the reason for extending the original 60-day order signed April 22.
"Under ordinary circumstances, properly administered temporary worker programs can provide benefits to the economy," the proclamation states. "But under the extraordinary circumstances of the economic contraction resulting from the COVID-19 outbreak, certain nonimmigrant visa programs authorizing such employment pose an unusual threat to the employment of American workers."
In addressing H-2B visas, the proclamation says more than 17 million U.S. jobs were "lost" between February and April 2020 "in industries in which employers are seeking to fill worker positions tied to H-2B nonimmigrant visas."
The proclamation cites May's high unemployment rate for young Americans, ages 16 to 24, "who compete with certain J nonimmigrant visa applicants" as another reason for the extension.
For U.S. ski areas, not having the option to hire international students on cultural exchange or temporary workers on H-2B visas would have a major impact, so the National Ski Areas Association (NSAA) plans to step in.
"The banning of visas for international workers is a blow to ski areas who are already suffering from substantial economic losses due to COVID-19," said NSAA president and CEO Kelly Pawlak. "Despite high unemployment numbers, it is still extremely difficult for ski areas to fill positions because domestic applicants are not always willing to accept seasonal work or travel to remote mountain communities. Our international staff members bring fresh energy to our workforces, and contribute to a cultural diversity much needed at our ski areas. For these reasons, NSAA is already putting together a plan to advocate for J-1 and H-2B workers for the upcoming season."
The ban only impacts employees and prospective workers who are currently outside the U.S. or who need to travel abroad during the next several months and does not impact any foreign nationals who are already in the country. The measures in the proclamation will be subject to review and modification every 60 days.
Read the entire proclamation here.