SAM Magazine—Jacksonville, Fla., Aug. 7, 2020—Schoolchildren could become COVID-19 superspreaders. Resorts that open with a laissez-faire approach to masking and distancing could face a major media backlash. And tourism organizations—including resorts—are facing increased political pressure from local residents.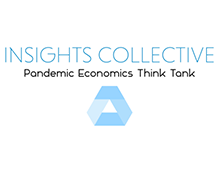 These are among the issues addressed in the latest weekly COVID-19 Briefing Sheet from the Insights Collective, an industry think tank that aims to help resorts and their communities navigate the new realities imposed by the coronavirus pandemic. The weekly briefing highlights a variety of news and issues regarding the virus, business reopenings, the economy, and politics, and discusses their relevance to resorts and destinations. Check out the full briefing here.
See previous weekly briefings and learn more about the Insights Collective here.