SAM Magazine—East Rutherford, N.J., Aug. 26, 2020—Big SNOW American Dream, North America's first indoor, real-snow ski and snowboard center, will resume operations on Sept. 1 in accordance with current state guidelines under today's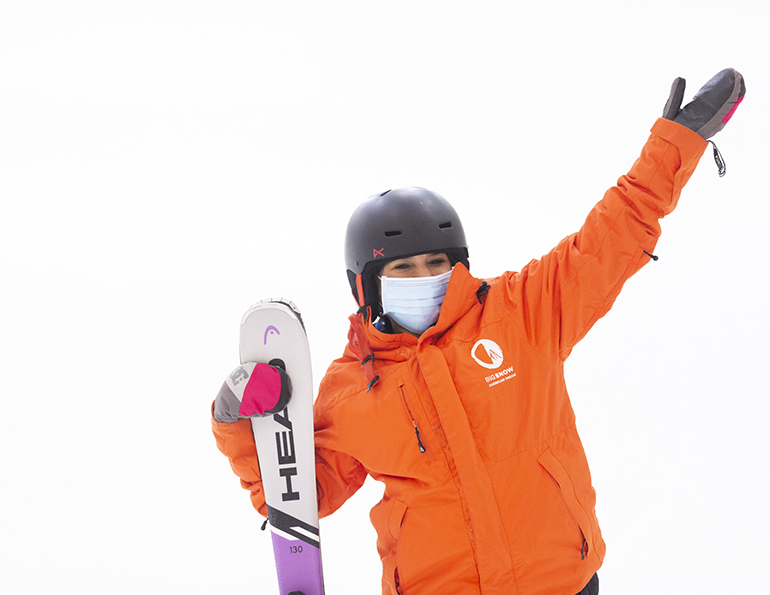 Executive Order. As an indoor recreational facility, Big SNOW will be implementing several updated COVID-19 safety measures to allow its guests to responsibly enjoy the snow and gear up for endless indoor winter once again.
"Skiing and snowboarding are great naturally socially distant recreation activities, and we are all very excited to be able to open Big SNOW for our guests again," said Hugh Reynolds, vice president of marketing and sales, SNOW Operating. "Our team has been working very hard these past few months to reinvent what the Big SNOW experience will look like in today's COVID world. I'm confident that our guests will see and feel the results of that work when they visit us, and we're looking forward to sharing the experience with them."
As part of Big SNOW's new precautions, team members at Big SNOW—who have received extensive health and safety training—will undergo daily health screenings and temperature checks prior to entering the facility. Face-to-face interactions within the center will be limited. To that end, guests must purchase tickets online and in advance, and Big SNOW has implemented scanning for arrival and entry in and out of the snow dome. Additionally, face coverings are required for all guests and team members, and gloves are required for all guests entering the snow zone.
Big SNOW has also enhanced cleaning and sanitization in accordance with CDC and state health and safety guidelines. All high-touchpoint areas including counters, handrails, restrooms, seating areas and rental equipment, will be cleaned and sanitized regularly. Groups on chairlifts will be limited to only those who have arrived together.
In addition, Big SNOW asks that guests make every effort to limit the amount of surfaces touched during their visit, and make use of hand sanitizer stations throughout the facility. Big SNOW asks that guests who are feeling sick, or have family members who have been sick, to please stay home.
For a look at what's in store, see Big SNOW's "Welcome Back" video.