SAM Magazine—Montpelier, Vt., Aug. 31, 2020—Vermont's Agency of Commerce and Community Development (ACCD) has proposed that federal aid funds be given to the state's ski areas for COVID-related mitigations. The money is part of a proposed $133 million targeted to businesses that were shut out of earlier COVID relief efforts.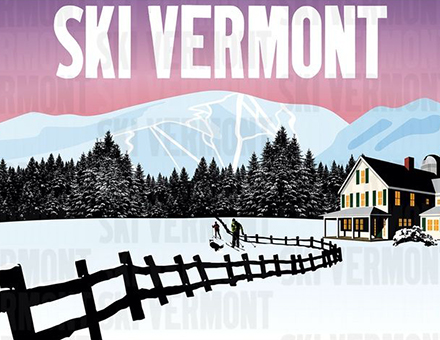 ACCD said the funds will help ski areas accommodate restrictions on lodging capacity and social distancing measures, according to an article in the Bennington (Vt.) Banner. While Vermont has not determined what restrictions will be in place this winter, most observers presume that capacities for indoor spaces and lodging properties will be restricted.
At a hearing in the state House of Representatives, agency spokesman Ted Brady said that resorts "cannot survive unless we give them some resources to do things differently, for instance getting winter tents with heaters established for day lodge operations, to put in place new ticket and new line systems so you can maintain social distancing."
Another consideration, beyond the COVID-related mitigations and their cost: Vermont areas could be subject to more stringent restrictions on out-of-state visitors than resorts in neighboring states, putting Vermont resorts at a competitive disadvantage and creating more financial pressure on Vermont areas.
The Vermont Ski Areas Association has been working with the state on a restart plan, and that work has helped define the need for additional funding. "[Ski areas are] very much acknowledging they're not going to operate the way they need to unless they make some significant changes," Brady said. "Some ski areas might be able to do that without assistance," but some can't, he added.