SAM Magazine—Natick, Mass., Sept. 16, 2020—In response to the COVID-19 impact on resorts and their leaders, the SAM Summit Series is offering a Resilient Leadership Training bootcamp this fall. Managing teams during the pandemic calls for a new and different set of leadership skills. Resilient Leadership Training will help resort managers, supervisors, and directors prepare themselves and staff for the challenges ahead.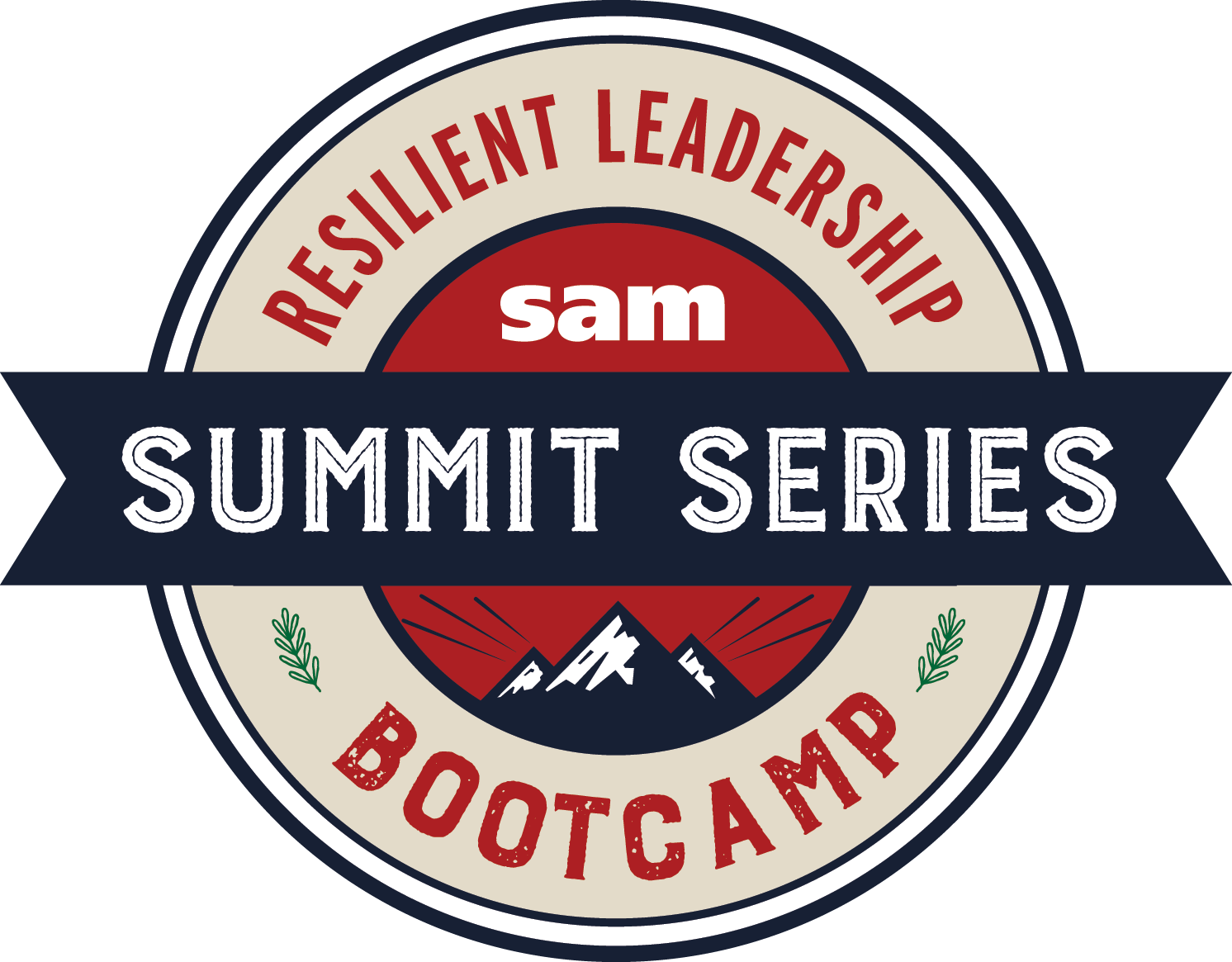 Sponsored by MountainGuard
The Resilient Leadership Training bootcamp offers an interactive, online course designed specifically for ski industry managers at all levels. It will help campers to:
1. Gain perspective on and understanding of the challenges and opportunities leaders face.
2. Stay grounded and realistic during uncertainty while fostering trust and confidence.
3. Defuse high stress situations and communicate transparency and compassion with guests and staff.
4. Create a culture that inspires solution-based thinking from your teams.
The program: 30 brief videos (average 2 minutes) introduce key topics, tactics, and strategies. Proceed through them at your own pace, day or night, as your schedule permits. A progress checker keeps you on pace and allows you to leave and come back to where you left off.
In addition, live sessions, discussions, thought-provoking exercises, and supplemental readings augment the videos. The group activities provide the opportunity to connect with like-minded leaders and peers.
Resilient Leadership Training has been created by organizational development and leadership experts with input from ski industry veterans. They include:
Paul Thallner, High Peaks Group and Summit Series leader
John Vermeesch, Leadership in the Extreme
Steve Wright, Jay Peak
John Rice, Sierra-at-Tahoe
Tanya James, Positive Change
A few ski industry managers have already tested the program, and they are excited about how it has prepared them to face the coming winter.
"I really enjoyed the course!" said Stephen Remillard of Mammoth Mountain, Calif. "The topics covered are so relatable to the COVID times we are all dealing with, but they will benefit participants outside of these times, too, given all the uncertainties we face in the ski industry on a daily basis."
"This is exactly what I needed heading into this unprecedented winter," said Tom Royther, Ober Gatlinburg, Tenn.
A special thanks to MountainGuard for their continued support of the Summit Series and leadership development.