SAM Magazine—Broomfield, Colo., Sept. 25, 2020—Vail Resorts (VR) reported a net income decrease of 67.2 percent, to $98 million, in fiscal year 2020, on total revenues of nearly $2 billion, as COVID-19 shutdowns ended the winter season prematurely and delayed the opening of summer operations.
The total revenue figure represented a decline of 13.7 percent from 2019. The declines were greatest for lodging, off 20.8 percent, and retail/rental, down 15.6 percent. Total lift revenue declined 11.6 percent; snowsports school, 12.1 percent; and dining, 11.6 percent.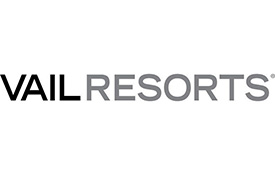 Regarding VR's fiscal 2020 fourth quarter results, covering the months of May through July, CEO Rob Katz said, "Results for the fourth quarter continued to be negatively impacted by COVID-19, with the majority of our North American summer and Australia ski season operations not opening until late June and early July." Resort revenue for the fourth quarter declined $167 million compared to the prior year, while EBITDA declined by $43 million. Those figures represent roughly a 70 percent decline compared to the 2019 fourth quarter.
On the positive side, Katz noted, "In North America, our U.S. resort communities experienced increasing demand from leisure travelers throughout the month of July."
Looking Ahead at Pass Sales
Season pass sales for the coming winter provided an encouraging sign. Through Sept. 18, when VR's early pass sales and 2020 season's pass credit redemption period ended, pass sales increased approximately 18 percent in units compared to the year-ago period. The credits for the previous year's passes help push pass sales earlier, Katz said. Sales dollars decreased approximately 4 percent due to those same credits. For the 2020-21 season, VR expects pass sales to be roughly even with last year.
"We saw very strong unit growth in our destination markets, with particular strength in our Northeast markets, benefiting from our continued momentum from those guests and the first full year of Peak Resorts in our season pass network. We also saw solid unit growth in our Colorado, Utah, Northern California, and Whistler markets," Katz said.
"Given the challenging circumstances surrounding the impacts of COVID-19, we are very pleased with the results of our season pass sales to date," Katz said. "Through September 18 we have sold a total of approximately 850,000 passes for the upcoming North American season, which compares to approximately 1,140,000 total passes sold for the North American season last year through December 2, 2019."