SAM Magazine—Park City, Utah, Sept. 29, 2020—Snowsports Industries America (SIA) is teaming up with SAM for a Town Hall series—held virtually on Zoom—about ski resort planning, preparations, and communication for this winter. The three town halls will focus on how this winter will look in regard to resort operations, capacity, travel, and opportunities available to consumers.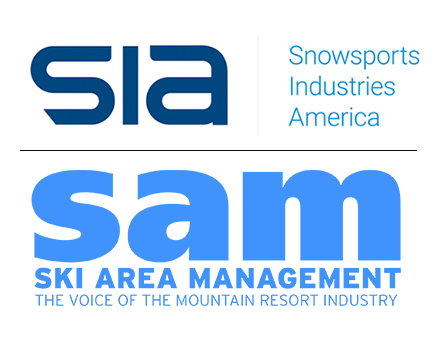 The series kicks off Thursday, Oct. 1 at 12 p.m. MDT with "Resort Operations: An update on the 2020-21 winter season." SAM publisher Olivia Rowan will moderate the discussion with a panel of industry leaders, including: Dennis Eshbaugh, Holiday Valley, N.Y.; Dustin Lyman, Copper Mountain Resort, Colo.; Rob Perlman, Steamboat Resort, Colo.; Jeremy Riss, Mt. Hood Meadows and Copper Spur Mountain, Ore.; and Carolyn Stimpson, Wachusett Mountain, Mass.
Together, the panelists will explore challenges, preparations, and best practices to help paint a clearer picture as to what the season will look like for consumers.
Full schedule and registration info:
Town Hall #1: Resort Operations – An Update on the 2020-21 Winter Season
Thursday, Oct. 1, 2020, 12:00 p.m. MDT
Register here.
Town Hall #2: Exploring Alternatives to Resort-Based Downhill
Thursday, Oct. 15, 2020, 12:00 p.m. MDT
Register here.
Town Hall #3: Dispelling the Rumor Mill – Industry Leaders Answer Your Questions
Thursday, Oct. 29, 2020, 12:00 p.m. MDT
Register here.