The weekly coronavirus infection rate trends compiled by the Insights Collective shows a steady and worrisome rise in COVID-19 cases in many major wintersport markets.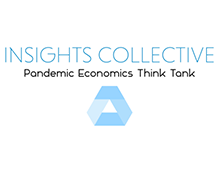 That increases the chances that states and counties will impose tighter restrictions on indoor capacity and group sizes. Already this fall, Italy has shut down its glacier areas due to rising cases in the country and a lack of social distancing in lift lines. Further, at least one resort in Colorado has said its local county health authority could move to a more restrictive alert level just as the area is planning to open, as local cases have been rising. All this is a reminder that there's still a great deal of uncertainty about the course of the pandemic and how local, state, and national governments will respond as a new wave of infections builds. Resorts should closely monitor local COVID-19 infection trends and positivity rates and health department warnings.
See the full trend report here.