SAM Magazine—Glenwood Springs, Colo., Oct. 30, 2020—The Freedom Pass, a reciprocal lift ticket partnership that grants passholders three free days at member resorts, has survived the pandemic and the shifting season's pass landscape with a new, slightly smaller lineup for 2020-21.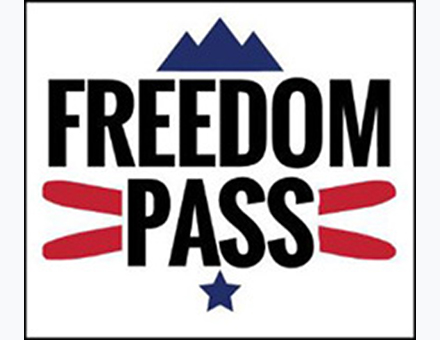 This year's lineup includes a new member—Mont du Lac Resort, Wis.—and returning members Black Mountain, Whaleback Mountain, and McIntyre Ski Area, N.H.; Toggenburg Mountain and Greek Peak Mountain Resort, N.Y.; Lost Valley, Maine; Yawgoo Valley, R.I.; and Ski Cooper and Sunlight Mountain Resort, Colo.
The group could add still others, said Troy Hawks, the sales and marketing director for Sunlight who is managing the program and maintaining its website (skifreedompass.com). Trading free days for other resorts' passholders is a simple, easy way for small ski areas to compete with the Epic, Ikon, and even Indy Passes.
The lineup changes reflect both the impact of COVID-19 on resorts' plans to manage capacity this winter and the growth of the Indy Pass. Some former Freedom Pass members have joined the Indy Pass and left the Freedom fold, including Bolton Valley and Magic Mountain, Vt. Black Mountain and Lost Valley are in both pass programs.