SAM Magazine—Snowbird, Utah, Oct. 30, 2020—Most POWDR-owned resorts will manage visitation this winter using a parking reservations system that requires visitors arriving in personal vehicles to reserve a parking spot in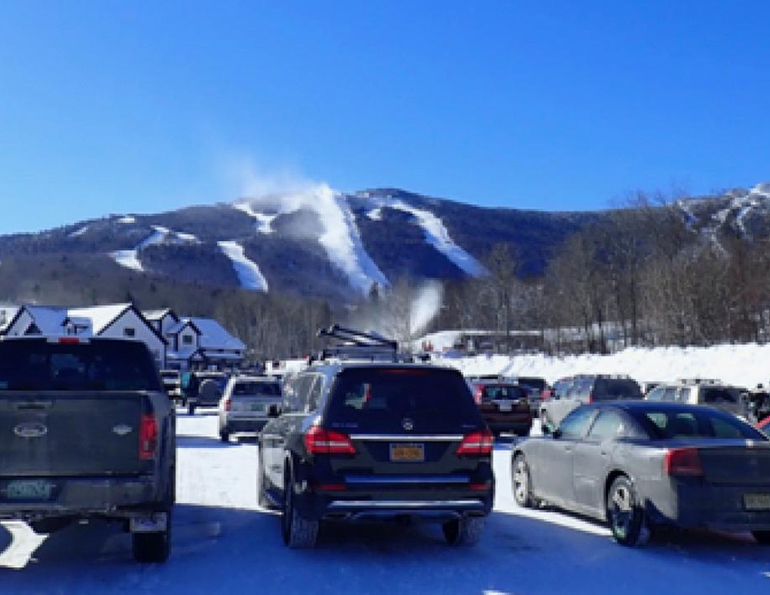 advance, whether they're skiing or not. Date-specific reservations will be made online and validated upon arrival. Up to seven dates can be reserved in advance by any one person, and only one reservation is required per car.
Other than a few details—such as dates when reservations open for the season, cancellation time deadlines, and third-party apps or vendors used to manage reservations—the rules and processes at each resort implementing the system are generally the same, including:
• Parking reservations are required every day of the season.
• Guests can book up to seven days, for any days during the season, when reservations open up in early November.

• Once the season begins, guests can book an unlimited amount of "week-of" days within the current rolling seven-day window. This aspect is described slightly differently on each resort's website, but it appears that guests cannot have more than seven days reserved at any given time. Once they use a day, they can make another reservation.

• Guests will receive a confirmation email with a barcode or QR code that must be presented upon arrival and scanned by resort attendants in order to gain access.

• If plans change, guests are asked to cancel as soon as possible, but in any case by a certain time on the morning of. The time varies by resort (6 a.m. at Copper, 7 a.m. at Snowbird, 9 a.m. at Killington, for example). If a guest is a no-show or abuses the system, it could result in loss of days already booked or loss of future privilege to book advance dates.

• Parking is included for resort lodging guests.
• Reservations can be made day-of if inventory is available.
POWDR resorts that are implementing a parking reservations system are: SilverStar, B.C.; Copper Mountain and Eldora, Colo.; Lee Canyon, Nev.; Mt. Bachelor, Ore.; Snowbird, Utah; and Killington and Pico, Vt.
CORRECTION: We had originally reported that Boreal and Soda Springs in California, and Woodward Park City in Utah, were also requiring parking reservations, but they are not. We apologize for this error. Guests should visit their POWDR resort's website and read the 2020-21 season experience page for local details.