SAM Magazine—McCall, Idaho, Nov. 5, 2020—Brundage Mountain Holdings LLC has acquired the majority interest in Brundage Mountain Resort from the DeBoer family, which has held ownership interests in the resort since 1980, and became sole owners in 2006.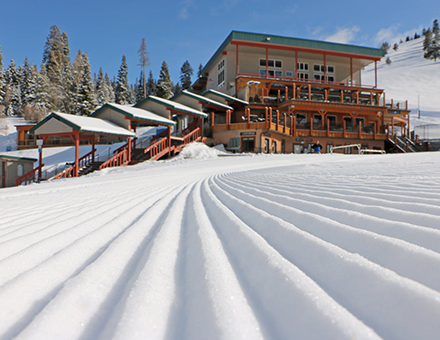 Resort president Bob Looper will lead the new ownership group made up of local individuals. Looper has served on the Brundage Mountain Company board of directors since 2008 and took an active role as president and managing director in 2013. The DeBoer family will retain a position in the newly formed company, also.
"Bob has worked directly with our family for the past 12 years and understands the character and charm which make Brundage unique," said Brundage Mountain Resort director Mike DeBoer. "Our vision has always been to provide a friendly, family-oriented, affordable skiing experience for everyone, and we know Bob and his team will enhance and keep that vision."
The new company plans to move forward with planned development projects initiated by the late Judd DeBoer. The plans were approved by the county in 2009. Initial projects include the first phase of a mountain village consisting of a new base area lodge and multi-season facilities.
"We are looking forward to growing the resort for future generations while honoring the history that has made Brundage a special place for McCall and the surrounding region," said Looper. "Through Judd's leadership over the last 40 years, the resort expanded its terrain and improved skier services for local families and visiting guests. We are fortunate to have this strong legacy as a foundation for the resort's future."
Brundage Mountain has been family owned since its origination in 1959, and opened for its first ski season in 1961. Local businessman Warren Brown, together with Jack Simplot and ski champion Cory Engen, cleared the first runs and built the resort's original infrastructure. Brown's daughter Diane DeBoer and husband Judd purchased Brown's Industries in 1980, which included interests in Brundage Mountain, together with the Simplot family. The DeBoers became sole owners and operators in 2006.