SAM Magazine—Natick, Mass., Dec. 14, 2020—National Ski Patrol (NSP) board of directors chairman Brian Rull wrote the following letter in response to a report published on SAM's website on Dec. 12, regarding the chairman's comments in the Fall issue of Ski Patrol Magazine and the departure of former NSP executive director Meegan Moszynski from the organization.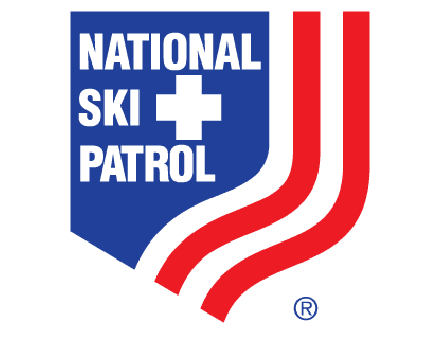 Dear NSP Member:
I'd like to address publicly a recent post on the Ski Area Management website. Unfortunately, the author of the post did not ask me about the issues raised or provide an opportunity to respond. I have asked her to correct the post with the information below.
The recent departure of NSP's executive director was unrelated to issues with a column I wrote in Ski Patrol Magazine. Any suggestion to the contrary is false. I have described what happened with that piece to those who have asked and, in fact, plan to publish this explanation in the magazine's next issue:
"The language in my Fall column was due to an unfortunate editing error as I tightened the copy for publication. I intended to refer to a through-traveler from Asia during the early days of the COVID-19 pandemic, but in my haste to make deadline, I sent language that I recognize is offensive and that does not reflect my beliefs. I alone take responsibility and apologize."
Editor's Note: SAM exchanged two emails with Mr. Rull asking for clarification of the circumstances around Moszynski's sudden departure prior to publishing our original article. Specifically, we told Mr. Rull we had been contacted by several persons asking us to look into Meegan Moszynski's departure and whether there was a connection to Rull's troubling comments. SAM asked Mr. Rull to "clarify if she [Moszynski] left or if she was asked to leave and on what grounds."
Mr. Rull responded to SAM's publisher, Olivia Rowan, writing, "Meegan Moszynski has left National Ski Patrol. We've begun a national search to identify a new leader who will carry the organization's mission forward with a renewed and sharpened focus on the 28,000 NSP members who keep millions of Americans safe as they enjoy the outdoors. In the interim, the national office is in the capable hands of Finance and Operations Director Ellen White. Members, partners and sponsors will see no interruption in service or ongoing initiatives."
Prior to contacting Mr. Rull, SAM had been made aware of two documents circulating from NSP leaders, one dated Nov. 16 that declared, "The board of directors unanimously decided to terminate Meegan Moszynski effective immediately," and one dated Nov. 18 that stated she had left. According to Mr. Rull, there is no connection between Moszynski's departure and the backlash from his comments.
SAM confirmed the details we reported in our initial article with several sources inside NSP, all of whom requested anonymity for fear of retribution from the NSP board of directors.