SAM Magazine—Winter Park, Colo., Dec. 16, 2020—Winter Park is implementing a passholder reservation system ahead of the holidays, as large crowds and limited terrain continue to stretch capacity limits at Colorado resorts. Previously, passholders were free to come and go as usual.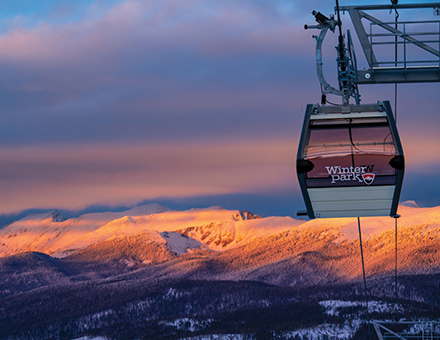 Winter Park becomes the second Alterra Mountain Company resort to require passholder reservations, joining Crystal Mountain, Wash.
Starting Saturday, Dec. 19, all Winter Park resort guests, including Winter Park Season Pass and Ikon Pass holders, will require reservations to ski and ride at Winter Park. The reservation system will launch Dec. 17, with passholders eligible to reserve up to 10 days at a time.
Passholders will be able to make reservations through the Ikon app or by logging into their Ikon account. The system also allows guests to hold slots for all passholders on their account, and to use their Friends & Family passes.
The change comes as Colorado resorts are struggling to balance a surfeit of visitors and a shortfall of snow. Just this past weekend, nearby Breckenridge—owned by Vail Resorts, which has had a reservation system in place since the fall—had to cancel reservations after becoming overbooked.