SAM Magazine—Winter Park, Colo., Dec. 18, 2020—The surging pandemic and resort capacity limits combined to negatively impact lodging reservations in November at mountain resorts throughout the western U.S., with marginal snowfall at some destinations adding to the mix. Aggregated data from 18 mountain destinations in seven western states compiled and analyzed by DestiMetrics, the business intelligence division of Inntopia, revealed sharp declines as ski and snowboard resorts move into the crucial holiday season.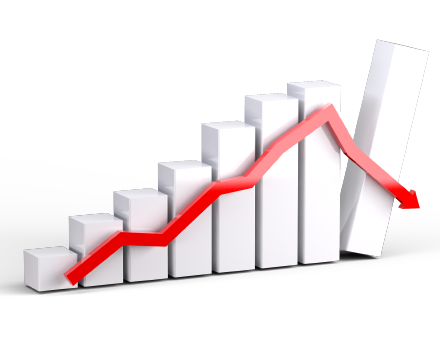 For the month of November, occupancy was down 15.2 percent year-over-year, while the average daily rate (ADR) for the month was up 23 percent. That led to a 4.3 percent gain in revenue, marking the second consecutive monthly revenue gain and only the second since February.
The downward trend for winter overall could be steep. Bookings made during the month of November for arrivals in all six winter-season months, November through April, dropped 44.1 percent year-over-year. Total bookings for the winter season were down 34.9 percent as of Nov. 30. Combined with a moderate 2.2 percent drop in ADR for the winter as a whole, on-the-books revenue was down 36.4 percent.
"What started out with such a promising uptick during October changed abruptly due to the rising surge in Covid-19 cases across the entire country and led to increased cancellations and a notable decrease in new bookings," observed Tom Foley, senior vice president for business operations and analytics for Inntopia.
In this pandemic era, the lodging situation can change rapidly, as evidenced by the sharp reversal for the Thanksgiving holiday—in the last two weeks of the month, occupancy declined and cancellations increased while rates stayed strong.
The trend to short-lead booking continued in November, with many reservations occurring within days of arrival. Cautious travelers have compressed lead times, with the average booking now only 37 days prior to arrival, well below the typical average of 50+ days.
One bright spot: longer stays. Length-of-stay for reservations booked in November was up 0.22 nights on average. Visitors arriving on Mondays are staying an aggregated 1.45 nights longer than last year while Sunday arrivals are also extending. Conversely, Saturday arrivals were leaving almost a full day earlier than last year—going from an aggregated stay of 2.72 nights last year to 2.11 nights this year.
"While strong room rates and longer stays are positive developments, the decline in the booking pace over the past 45 days, triggered by pandemic concerns, is going to make recovery for January through April pretty challenging, even if the pandemic eases and market conditions improve," Foley cautioned.