SAM Magazine—Winter Park, Colo., Jan. 15, 2021—Overall seasonal occupancy held steady during December from the previous month, but was down 18.6 percent compared to December 2019, according to the latest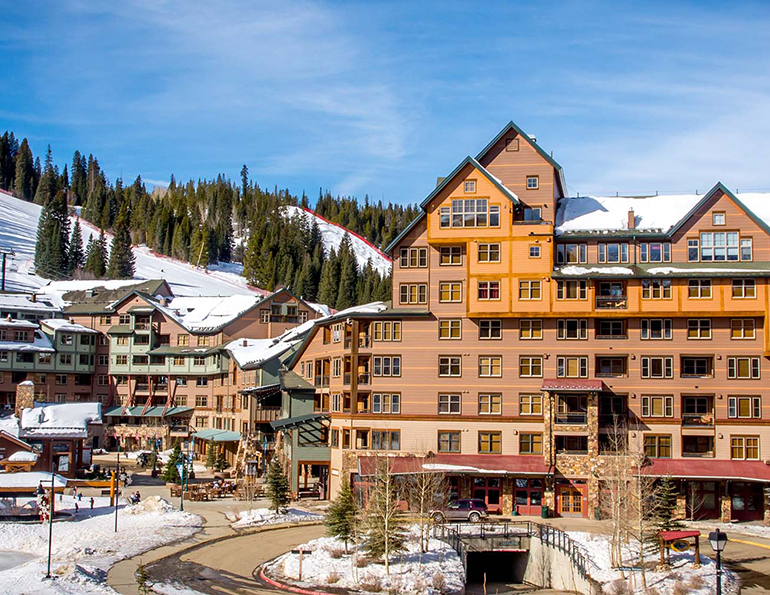 DestiMetrics Market Briefing from Inntopia. The average daily rate (ADR) also declined, by 10.6 percent, leading to a 27.2 percent drop in lodging revenues for the month.
The Briefing is based on roughly 300 properties in 18 mountain destinations and representing more than 30,000 rooms across the West, and includes results through Dec. 31.
Notably, ADR slipped from November—which was down just 3.4 percent for that month.
For the six-month season from November through April, aggregated occupancy is down 33.1 percent compared to last winter at this time. In contrast, ADR is down only a moderate 5.6 percent, with rates up 22 percent in both November and April. Despite those upticks, overall revenues for the winter season are on pace for a 36.9 percent decrease.
"When looking at the entire winter, occupancy levels edged up slightly from where they were in November, but room rates dipped in the effort to capture more visitors," commented Tom Foley, senior vice president for business operations and analytics for Inntopia. "So not surprisingly, seasonal revenues are taking some serious hits this year."
Bookings made in December for arrivals from December through May were down 23.3 percent compared to this same time last year. The trend toward shorter-lead bookings continued, as reservations for arrivals 0-90 days in advance rose sharply, while bookings for arrivals 91-180 days in advance cooled slightly.
"One positive note, we detected in December that the lodging transactions booked during December for all arrival dates were some of the highest numbers recorded since mid-summer," Foley said.
At the same time, he added, "Consumers were very pessimistic about current conditions in response to the alarming surge in Covid-19 cases and deaths, but remain optimistic about future expectations—driven, at least in part, by the approval of vaccines and the first round of inoculations," added Foley.
"The first full month of operations are now behind us at mountain resorts, with mixed results," summarized Foley. "It seems that in this pandemic-dominated year with all its upheavals, uncertainties, and anxiety about destination travel, holding relatively steady should be considered something of a victory. But overall conditions remain highly volatile on all fronts, including Covid-19 management, economic instability, regional snow challenges, and social unrest, that could easily discourage already cautious consumers."