SAM Magazine—Broomfield, Colo., Jan. 18, 2021—Vail Resorts (VR) reported that season-to-date visits at its North American resorts are down 16.6 percent for the season through Jan. 3, compared to the prior year through Jan. 5, periods that include the Christmas and New Year's holidays for both years. That translated for declines in several key metrics, from lift ticket revenue (down 20.9 percent) to food and beverage (down 66.2 percent).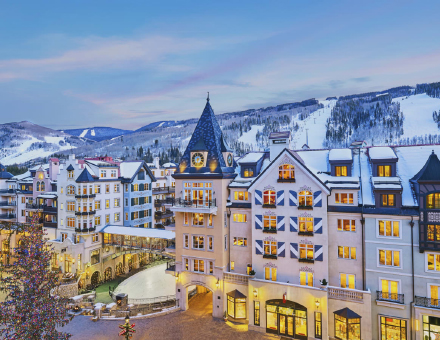 Two other key departments showed steep declines: snowsports school revenue, down 52.6 percent, and retail/rental, down 39.3 percent. Lodging revenue was down as well, and was roughly on par with VR's first-quarter 2021 (August-October 2020) performance, indicated VR CEO Rob Katz. Those first-quarter results showed a 55 percent decline from the first quarter of 2020.
"As expected, Covid-19 has had a significant negative impact on our 2020-21 North American ski season-to-date results," said Katz. Capacity restrictions and reduced demand for destination travel were likely the main causes of the decline in visits and revenues, he noted. Below-normal snowfall across many of VR's Western resorts contributed to the drop in destination demand.
The biggest declines were felt in regions where Covid-19 restrictions were most stringent, including Whistler Blackcomb, the Tahoe area, and Vermont.
"We are pleased with the resilience of our guest demand, with local visitation at our Western resorts in line with our prior year results," Katz added.