Yesterday, viewers were entertained with bad lumberjack jokes and live tiki chainsaw-carving with North Pole Design's Senan Gorman and SAM publisher Olivia Rowan.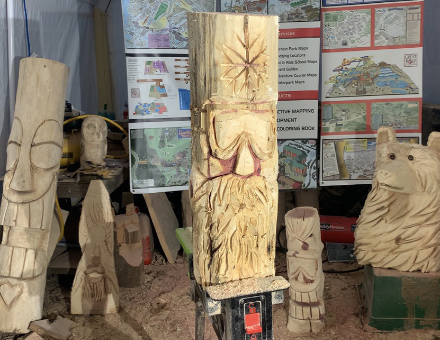 The event was held during the Supplier Direct Connect as part of the virtual NSAA Winter Conference. Attendees could vote for a tiki design ahead of the event, and Gorman crafted the one that received the most votes during the live chainsaw-carving demonstration.

Everyone who attended could guess which of the four options was being carved as it came into shape. All who commented were entered into a drawing to win the actual tiki.

Dani Demmons, Director of Family Programs and Activities at Schweitzer Mountain, Idaho won the drawing for the tiki. SAM and North Pole Design will have the tiki shipped to her. Congratulations, Dani!