SAM Magazine—Warren, Vt., Feb. 5, 2021—Sugarbush Resort, in partnership with Green Lantern Solar, has installed a new solar array at Lincoln Peak. The array has a capacity of 133 kilowatts (kW), and will generate 190,000 kilowatt hours (kWh) over the course of a year. This is the latest installation funded by the two organizations, and the first at Sugarbush itself.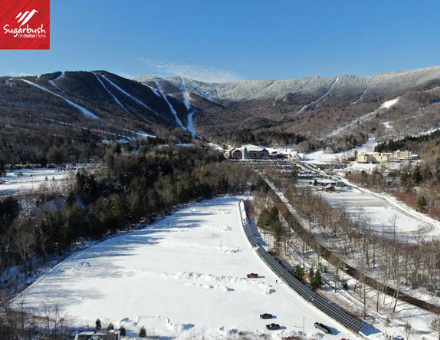 For several years, Sugarbush and Green Lantern Solar have partnered to invest in solar energy development throughout the state, with six arrays providing about 2.3 megawatts (MW) of power, enough to power all of Mt. Ellen's operations and then some.
The new array, located along parking lot F at Lincoln Peak, generates power equivalent to that used by about 18 households. At Sugarbush, it will cover the electricity consumption for the Mountain Wastewater Treatment Plant, EV Charging Stations at Lincoln Peak, Mt. Ellen's vehicle maintenance building, and a portion of the resort's employee housing.
"We are very excited to continue to support development of renewable energy generation in Vermont and host a solar array front and center at Sugarbush," said Sugarbush CFO Kevin Babic. "This project helps us move our sustainability goals forward to continue greening up our operations."
The new solar array continues a string of sustainability initiatives the resort has undertaken in recent years, from forest management and water initiatives to EV charging stations, green housekeeping, and composting/recycling efforts.