SAM Magazine—Oliver, BC, March 3, 2021—An employee of Baldy Mountain Resort in British Columbia died Friday, Feb. 26, from injuries sustained after reportedly becoming stuck beneath a grooming machine. He was 70 years old.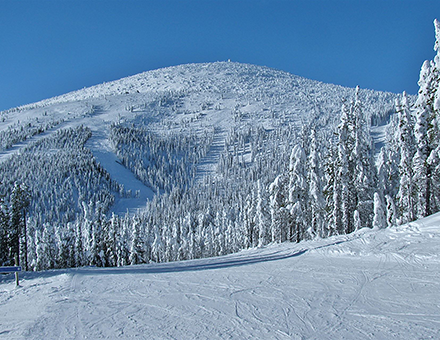 "Despite the efforts of other employees and emergency first aid attendants on the mountain, the 70-year-old man did not survive and was pronounced deceased," Royal Canadian Mounted Police (RCMP) spokesman Cpl. Jesse O'Donaghey said in a press release.
According to reports, the BC Coroners Service and WorkSafeBC are both conducting fact-finding investigations into the incident. WorkSafeBC administers the Workers Compensation Act in the province.
The resort closed Saturday, reopened for limited operations on Sunday, and has been open with three of its four lifts since Monday, March 1.
Full statement from Baldy Mountain Resort, posted Feb. 27:
It is with great pain we report the passing of a wonderful, caring, gentle and valued Baldy Family member, from a terrible accident yesterday.
We are all devastated. The intense emotions we feel are beyond comprehension. We cannot begin to grasp the overwhelming pain and sorrow the family is going through right now. We know there are no words to comfort them.
Everyone at Baldy is working diligently with the authorities on this situation, following their directions and complying with their requests. We will be closed today as they pursue their investigation. Further scheduling updates will be provided on our website and social media.
At this time, we ask for your patience and understanding while we deal with this tragic situation. We kindly ask you to respect the grief the family is going through. Please keep your posts kind and respectful.
Thank you all for your understanding.
The team at SAM expresses our condolences to the victim's family, and to the team at Baldy Mountain Resort. Be safe, be well.
We will update this story as more information becomes available.