SAM Magazine—Broomfield, Colo., March 24, 2021—Vail Resorts (VR) officially unveiled its 2021-22 Epic Pass lineup today, dropping pass prices 20 percent "across the board," which the company calls a "historic move." It brings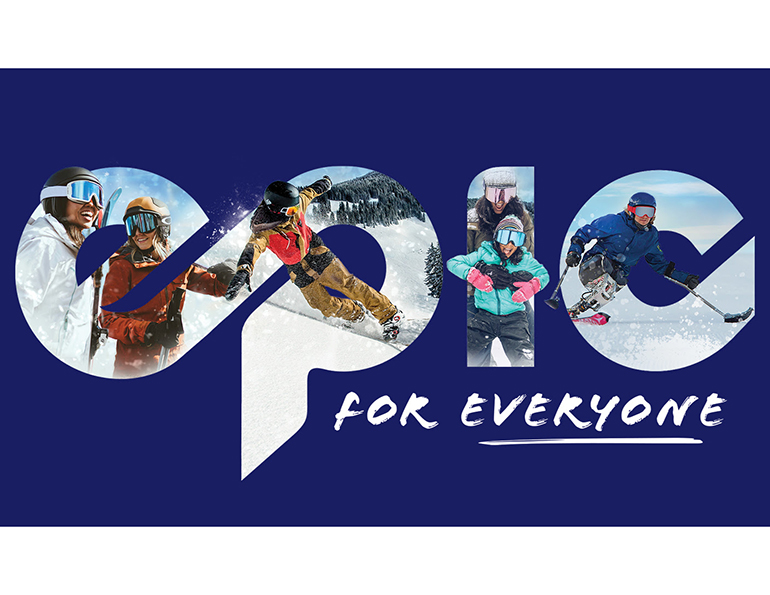 prices down to 2015-16 levels, when Epic Pass provided access to 11 resorts compared to more than 70 resorts today. With the exception of a more limited but lower priced Epic Day Pass option, the product mix appears to be unchanged year-over-year.
The pricing change doubles down on the company's lower-price, higher-volume strategy as it looks to grow its roster of roughly 1.4 million passholders. CEO Rob Katz expects that gaining more passholders, and the incremental revenue those passholders will spend on other products at resorts, will recoup revenue lost by lowering prices.
"We expect that today's price reductions will generate incremental pass revenue from new unit sales in fiscal 2022 that will approximately offset any pass revenue lost from the new discount, and we believe that in future years the compounding impact of retaining guests in our program will drive material increases in pass revenue," said Katz. "We have always been clear that advance commitment is one of the core strategies of our company, and our goal is to ultimately have more than 75 percent of lift revenue come from passes."
The Epic Local Pass is now available for $583 (down from $729 last season) and the full Epic Pass is priced at $783 (down from $979 last season). Passes can be purchased now with a $49 down payment.
The Epic Day Pass, an advance purchase option for 1-7 days of access, starts at $87 with a one-day pass (compared to a $219 lift ticket at Vail, for example) and as low as $74 a day with a seven-day pass. The price is higher if holidays are included. When the Epic Day Pass first launched ahead of the 2019-20 season, prices started at $106 per day.
New for 2021-22, the Epic Day Pass will offer another option with more limited access that starts at a lower price of $67 for one day, but excludes Whistler Blackcomb, Vail, Beaver Creek, Breckenridge, and Park City. Today's press release said this new option will be available to purchase starting April 29.
"The new prices announced today not only provide value to existing skiers and riders, but we also believe they will contribute to the growth and vitality of our sport as we bring new people and higher engagement into the industry, which we think is imperative," said Katz. "We also believe these lower prices will benefit our financial results based on new learnings from the past few years." Those learnings include a material number of new customers who have purchased Epic Day Pass products, people who switch from purchasing day tickets to buying a season pass, then skied more frequently and purchased more ski school and rentals.
In addition to those learnings, Katz said the company has "much better insight on how to profitably drive renewal rates" based on the pass credits VR provided to 2019-20 passholders after the pandemic ended the season prematurely.
"Today, as we double down on our pass strategy by dramatically reducing our pass prices, we are excited to make it easier for everyone to move into a pass, and we remain fully committed to ensuring continuous improvements in the guest experience," said Katz.