SAM Magazine—Ludlow, Vt., April 9, 2021—The Trump administration ban on J-1 and H2-B visas has officially expired, opening up the possibility once again for operators to hire nonimmigrant, temporary workers. As borders begin to open and embassies start to return to normal operations, foreign worker programs will come back to life. Whether they will do so in time for the approaching summer or for winter 2021-22 is the question.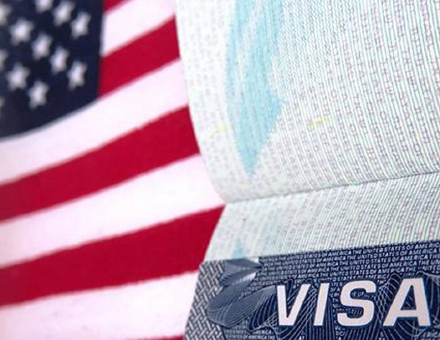 J-1 and, to a lesser extent, H2-B workers have been a key part of the snowsports industry workforce over the last few years, swelling the ranks at resorts that struggle to staff to full capacity. (NSAA's pre-pandemic 2019 data showed that 51 percent of ski areas were unable to fill all their openings.) 
While a positive development, allowing the ban to expire is not the reversal the National Ski Areas Association (NSAA) and other advocates were hoping for from the Biden administration, said NSAA director of risk and regulatory affairs Dave Byrd. And many hurdles to hiring J-1 and H2-B workers still remain in place.
"Even with the expiration, employers who utilize these visas are still up against the wall," said Byrd. "A lot of the foreign consulates and embassies are working remotely. They are not processing visas." That's a major issue for summer seasonal businesses that are hiring now.
NSAA and other organizations, like the American Camp Association and the National Park Hospitality Association, have been reaching out to the White House in a bid to get the visa processing process rolling. 
With vaccines giving hope to a return to normalcy in the near future, Byrd anticipates that the current visa processing setbacks will be resolved when it comes time to hire for winter operations. Another summer without J-1 employees could have rollover consequences for winter, though. 
"If we can't get people in, that would mean we would lose a third season of J-1s. That's problematic because J-1 programs often rely on word of mouth," said Byrd. Additionally, many of the visa sponsorship companies, most of which are for profit businesses, may not survive another season of lost revenue. All of which would leave a hole in the hiring pool come fall.   
In a typical year, resorts across the country hire more than 8,000 employees on J-1 cultural exchange visas, said Byrd. This past winter, resorts were able to fill most positions domestically, in part because more college students were doing the ski bum thing. That, combined with cross training high level staff and reduced staffing needs in service sectors such as F&B, snowsports school, and rental, meant resorts were adequately staffed. Those conditions are unlikely to recur next winter, which means resorts are poised to rely more on internationals once again.
"We are a resilient industry," noted Byrd. Understaffed operations leave money on the table, though. And, as we eye a future with fewer capacity restrictions, we'll need more employees to support the growth in volume of new outdoor enthusiasts.
"It's good that the ban expired," said Byrd, "but now the fight is to get those visas processed."