SAM Magazine—Bradenton, Fla.., April 20, 2021—Western mountain resorts capitalized on short-term bookings—those made less than 30 days prior to arrival—in March and April to boost lodging occupancy and revenue at resorts in 18 mountain destinations spread across seven western states, according to the most recent Mountain Market Briefing distributed by DestiMetrics, the business intelligence division of Inntopia. The report is based on lodging data compiled through March 31.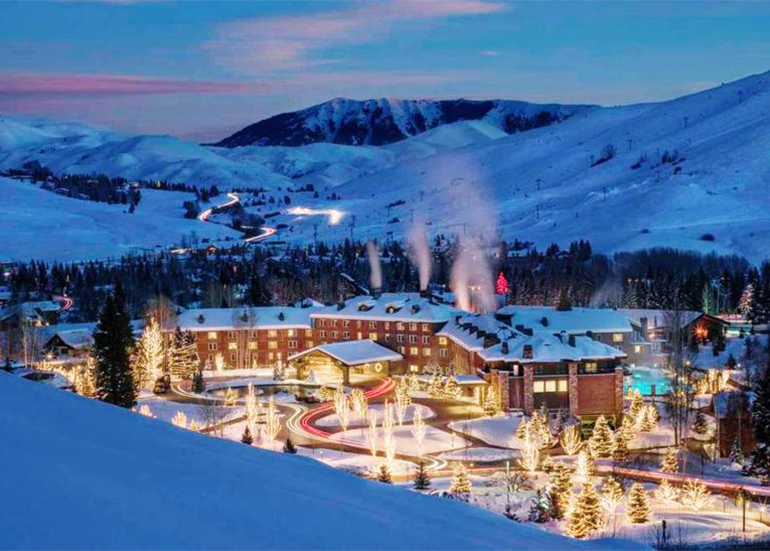 March Results. The impact of "last-minute" bookings to create incremental fill was apparent in a month-over-month comparison. At the end of February, reservations for the month of March were at 49.7 percent of capacity. Actual occupancy jumped to 62.3 percent by the end of March.
That represented a return to near normal business levels. When compared to pre-pandemic March 2019, occupancy was down just 9.7 percent, while the average daily rate (ADR) was up a slight 1.1 percent.
As vaccinations accelerate nationwide, "consumers are becoming more optimistic," said Tom Foley, senior vice president for business operations and analytics for Inntopia.
Full-Winter Perspective. Compared to last year, when Covid shuttered resorts in mid-March, aggregated occupancy for arrivals from November through April is up 1.6 percent. ADR for the winter is down 8.1 percent compared to the same time last year.
Compared to the pre-pandemic performance of two winters ago, occupancy for the 2020-21 winter season is down 19.3 percent, with decreases in all six months (November-April). The ADR remained remarkably stable, down only one percent compared to two years ago.
Looking Ahead to Summer. Compared to two years ago, summer business for 2021 looks promising. Though occupancy is down 16.3 percent, the ADR is up a dramatic 32 percent. Those rate increases are more than enough to currently offset the decline in occupancy, with lodging properties currently showing a 10.9 percent gain in aggregated summer revenues versus summer 2019.
The DestiMetrics Mountain Market Briefing is derived from approximately 290 property management companies in 18 mountain destinations representing 30,000 rooms across Colorado, Utah, California, Nevada, Wyoming, Montana, and Idaho.