SAM Magazine—Sandpoint, Idaho, April 21, 2020—Schweitzer, Idaho, has joined Alterra Mountain Company's Ikon Pass for winter 2021-22. Schweitzer is the first Idaho resort to be included on the Ikon Pass, which now provides access to 45 mountain destinations.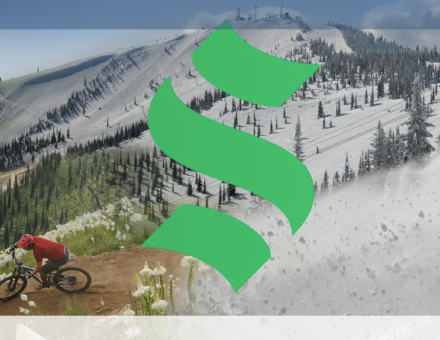 Schweitzer is offering a new Voyager pass, which includes a Schweitzer unlimited pass and an Ikon Base Pass. The full Ikon Pass will include seven days of access, the Ikon Base Pass will include five holiday-restricted days, and Schweitzer will also be available on the Ikon Session pass. 
"This is a huge win for our skiers, snowboarders, and community," said Schweitzer CEO and president Tom Chasse. "We wanted to be able to offer the benefit of a multi-resort pass, and joining the Ikon Pass allows us to do just that."
Schweitzer is in the midst of significant capital improvements, including several planned lift upgrades. The resort will also debut a new hotel, Humbird, next season and has several expansion projects built into its master plan.
"We are excited to invite Ikon Pass holders to Idaho to discover the big terrain and special culture of Schweitzer," said Alterra chief marketing officer Erik Forsell. "Schweitzer is a unique and independent mountain that is ideal for the Ikon Pass community."
Chasse made it clear that joining the Ikon Pass is a partnership, and does not portend an ownership change. "Schweitzer is still one of the few remaining independent/family-owned resorts, and we intend to keep it that way," he said. "Our ownership has no intentions of selling Schweitzer. This is a partnership, one that we think is a good fit because [Alterra] values the individuality of each resort and fully supports our independence. Schweitzer is still Schweitzer."