SAM Magazine—June 9, 2021, Lakewood, Colo.—National Ski Patrol (NSP) named Chris Castilian as its new chief executive officer. Castilian succeeds former executive director Meegan Moszynski as the head of the non-profit organization. Castilian was hired by the board of directors following a wide-ranging search that attracted more than 250 applicants. He will begin in July.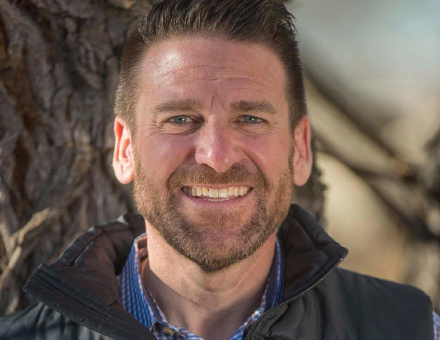 In his new role, Castilian will be "the primary face and voice of the National Ski Patrol and act as the brand ambassador and a snow sports and outdoor recreation industry leader. With primary responsibility for revenue goals, the CEO leads NSP in membership programs, fundraising and sponsorships," according to the job description used by executive search firm The Moran Company, which the NSP board enlisted to help find a suitable candidate to fill the position.
Prior to joining NSP, Castilian served as the executive director of Great Outdoors Colorado (GOCO). GOCO invests a portion of Colorado Lottery proceeds to help preserve and enhance the state's parks, trails, wildlife, rivers, and open spaces. Castilian oversaw more than $270 million in grant awards, expanded community programing, and spearheaded a $17.3 million land acquisition during his four years as executive director.
Before GOCO, Castilian held a variety of positions in both the public and private sectors, including deputy chief of staff for Colorado Gov. Bill Owens. Later, he served Gov. John Hickenlooper's administration as a member of the Colorado Parks and Wildlife Commission.
Castilian inherits an unsettled situation at the NSP organization. The firing of Moszynski in November 2020 coincided with mounting backlash against NSP board chair Brian Rull for the "offensive and racist language" he used in his column in the fall issue of Ski Patrol Magazine. (Read Rull's response to SAM's report here). 
Moszynski was NSP's first female executive director, and served in the position for more than three years. Since her departure, six other full-time NSP staff have left, and another was fired, according to sources familiar with the situation. Rull is still the NSP board chair.