SAM Magazine—Lakewood, Colo., June 15, 2021—The National Ski Areas Association (NSAA) presented awards in growth, sustainability, safety, and marketing during a virtual ceremony June 11. The online event was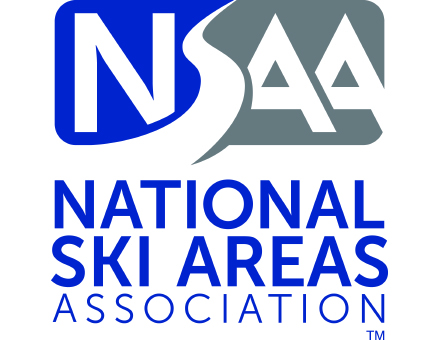 again hosted by "The Snow Report" star Halley O'Brien.
"This is a special award year," noted NSAA president and CEO Kelly Pawlak. "Not only did ski areas need to adapt to a Covid environment, but they continued to focus on some of the most important issues in our industry, like safety, sustainability and growth."
The NSAA Conversion Cup was awarded to volunteer-run, non-profit ski area Sky Tavern, Nev., for its devotion to teaching local youth skiing and riding, and its mission to support those who would like to experience snowsports.
On the sustainability front, Boyne Resorts, Mich., was recognized with the Golden Eagle Award for Environmental Excellence for the creation of its Forever Project, a holistic approach to sustainability for its full portfolio of resorts. The Golden Eagle for Innovation in Sustainability was awarded to Copper Mountain, Colo., for its multi-year native foliage harvesting and restoration project. Eldora Mountain, Colo., and Taos Ski Valley, N.M., tied for the Climate Change Impact Award.
Additionally, Laura Schaffer, POWDR, Utah, was recognized as a Hero of Sustainability for the creation of POWDR's Play Forever sustainability commitment and for spearheading POWDR's philanthropic effort to support the local communities, Play it Forward.
NSAA also partnered with HKD Snowmakers to award Sustainable Slopes grants to four ski areas: Boyne Mountain, Mich., Copper Mountain, Colo., Sugarloaf Resort, Maine, and Wild Mountain, Minn.
Best Overall Safety Program (more than 500,000 skier visits) was awarded to Sun Valley, Idaho, for its three primary safety initiatives—Know the Zone, #PartnerUp, and Mountain Safety is Our Business—and use of video, on-site messaging, and guest interaction to achieve its safety goals.
Best Overall Safety Program (less than 500,000 skier visits) was awarded to Wintergreen, Va., for its #WintergreenSafe program, which combined standard mountain safety practices with pandemic-related mitigation measures.
Other safety award recipients include Mt. Hood Meadows, Ore., Best Employee Safety Program; Big SNOW American Dream, N.J., Best Guest Safety Program; and Rich Bailey, risk manager and ski patrol director, China Peak, Calif., Safety Champion.
On the marketing front, NSAA recognized Wild Mountain, Minn., for Best Overall Marketing Campaign, Boreal / Woodward, Calif., for Most Unique Campaign, Snowbird, Utah, for Best Use of Mobile Technology, SilverStar, B.C., for Best Social Media Campaign, and Mission Ridge, Wash., for Best Use of Video.
Further details on the winning efforts can be found here.