SAM Magazine—Conway, N.H., July 14, 2021—Overall winter visits to Ski NH's 33 alpine and cross-country member ski areas during the 2020-21 season totaled 2,295,424 (including alpine skiing, cross country skiing, and tubing visits), which statistically mirrors the 10-year average.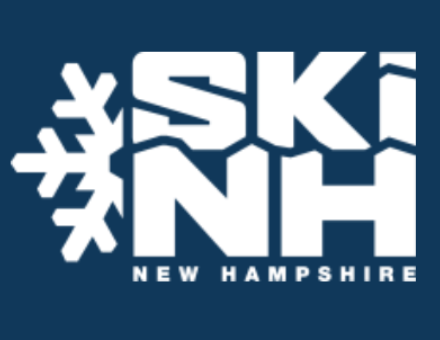 The results are better than expected given that many ski areas opened later than normal due to a slow start to winter, some closed earlier than normal due to an early start to spring, and all areas dealt with Covid operating limitations. 
"Overall, I'm really pleased with the season's results," said Ski NH president Jessyca Keeler. "In addition to pandemic challenges, we also had some challenging weather to contend with, so to end up having an 'average' season in a year that was anything but that is truly remarkable." 
Overall visits were up 4 percent compared to the truncated 2019-20 season. Alpine skier visits totaled 2,066,011, up 5 percent year-over-year but down 3 percent compared to the 10-year average. Cross country skiing was down 10 percent year-over-year and 8 percent off the 10-year average with a total of 112,009 visits. The 117,404 snow tubing visits represent a 1 percent increase compared to 2019-20, and a 9 percent increase compared to the 10-year average.
Keeler attributed the solid numbers to the continuing trend of people wanting to get outdoors to safely enjoy themselves. Capacity limitations for chairlifts and indoor spaces required many ski areas to limit the number of daily tickets sold, thus impacting overall visitation. Delayed openings due to weather didn't help visitation numbers either, but it may have been beneficial in other ways.
"Given that everyone was grappling with new ways of operating that were designed to keep guests and staff safe, this wasn't the worst year to have a delayed start due to weather," Keeler said, adding, "the extra time allowed the staff to fine tune those new operating practices."
Keeler praised the collaborative efforts of the ski industry throughout the state and across the country, as well as the New Hampshire state government, for successfully developing best practices and operating guidelines designed to protect the health and safety of staff and visitors. 
"It's a testament to the hard work of our industry and government leaders that not once did any New Hampshire ski areas have to shut down due to a Covid-19 outbreak," Keeler said. "In a year when people and families desperately needed an opportunity to enjoy themselves and have moments of normalcy, I'm proud to say that we were able to come together and provide that for folks while also keeping them safe."