SAM Magazine—Warren, Vt., August 5, 2021—Sugarbush Resort raised its minimum wage to $15 per hour for all non-tipped positions.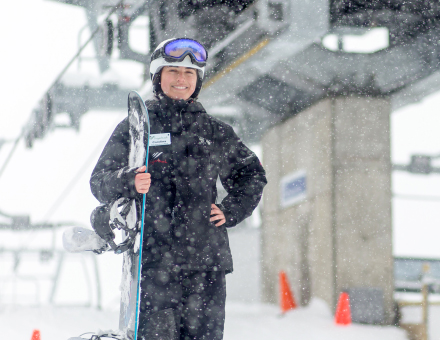 To maintain the pay differential, the resort will also make wage adjustments for other eligible staff members. New hires will reflect the new pay scale, and eligible current employees will receive a wage adjustment, effective immediately and retroactive to July 31.
"Our staff continue to be the key reason for this resort's success," said Sugarbush VP of human resources Annemarie Todd. "We believe that in order to retain this excellent team and further build upon it with future staff, it is necessary we increase our starting wages."
With this investment, overall resort wages will increase more than 15 percent. Alterra Mountain Company's 2020 acquisition of Sugarbush made the investment possible, the resort said. 
"This is just the first of several changes for staff that we plan to roll out throughout the summer and into the winter season to highlight how much we appreciate our team and all the contributions they make here," said Sugarbush president and COO John Hammond.
The resort plans to add new benefits in the coming months. Current Sugarbush benefits include free skiing and riding at Alterra Mountain Company resorts, discounted rates at Ikon Pass destinations, free golf, a 401k plan with a company match, discounts on food and apparel, and wellness initiatives.
Sugarbush is the latest in a spate of ski areas moving to increase base pay. Vail Resorts shared in July that, in addition to increasing pay to $15 per hour at its resorts in the Rockies and the West, it would also be raising the minimum wage to $15 per hour at its New York and Vermont destinations this winter: Hunter, Stowe, Okemo, and Mount Snow. Deer Valley increased base pay to $15 per hour starting July 26.