SAM Magazine—Olympic Valley, Calif., Aug. 27, 2021—On Tuesday, a California appeals court blocked a 30-year, $1 billion expansion plan for Squaw Valley Alpine Meadows (SVAM), saying the development plan fails to adequately address potential environmental damage, as well as increased area noise and travel.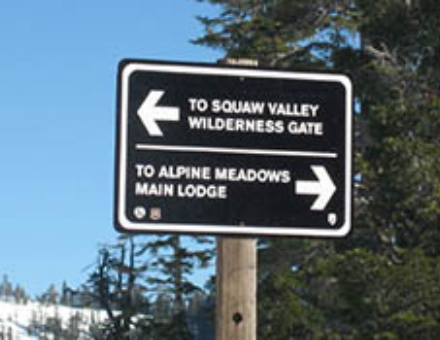 The three-judge panel granted parts of two appeals brought by Sierra Watch against the resort that claim Placer County violated a public records law during the 2016 project approval process and that the developer intentionally failed to adequately assess the project's environmental impacts. The decision reversed a Placer County judge's 2018 ruling that backed the county's handling of both matters.
The panel ordered the lower court in Placer County to issue a new ruling that addressed the conservation group's concerns and outlined actions the resort must take to ensure the new development's compliance with the California Environmental Quality Act. 
While Sierra Watch touted the decision as "a major milestone" in its decade-long efforts to block the expansion, SVAM seems far from abandoning the project. 
"We are committed to carrying out a responsible development in the valley, one that brings higher-paying jobs, increased tax revenue, more affordable housing, and millions in future investment in support of conservation and transit to Olympic Valley and the region," said SVAM president and COO Dee Byrne.
The expansion, first proposed in 2012, would transform 94 existing acres of mostly parking lot into a village, adding 800+ units in high-rise condo hotels, employee housing, a roller coaster, and a 90,000 sq. ft. indoor water park, among other amenities.
SVAM has previously estimated that the finished project will bring in $22 million in tax revenue and the create 200 new year-round jobs.
Opponents of the development claim it would double the population of Olympic Valley and increase vehicle travel, contributing substantively to the pollution of Lake Tahoe. Sierra Watch also argued that the resort's fire evacuation plan for the development was insufficient; the appellate court agreed, saying a 2016 Environmental Impact Report offered "a misleading estimation of evacuation times that prevented informed decision-making."