SAM Magazine—Dayton, Wash., Sept. 2, 2021—Longtime industry leader and Bluewood, Wash., general manager Kim Clark died of an apparent heart attack while working on the mountain Tuesday.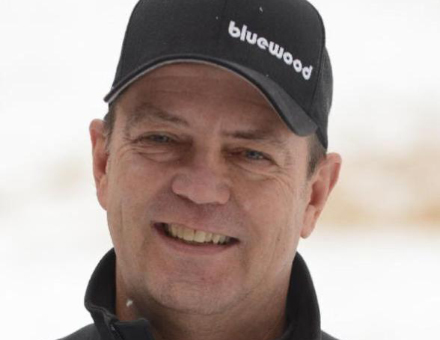 He was 65. Clark had been the Bluewood GM since 2014. 
In a statement sharing the news of Clark's death, Bluewood said, "significant rescue efforts were unsuccessful. Kim passed away doing what he loved, with people he loved, on the mountain he loved."
Clark was an influential leader during his career in the mountain resort industry, much of which was spent at resorts in the Pacific Northwest. He is remembered by his peers as a mentor, a teacher, and a leader with a passion for the industry who cared deeply for the teams he led and the resorts he helped to improve.
Prior to becoming GM at Bluewood, Clark led Mt. Ashland, Ore., as its general manager from 2005 to 2014. His successor at Mt. Ashland, Hiram Towle, said: "Kim was an important part of the history of Mt. Ashland and was very involved in supporting skiing and riding in the Pacific Northwest, serving on many boards and committees. The loss to the mountains he led and the entire ski industry is crushing. My most sincere condolences to [Kim's wife] Tracy, and all Kim's friends and family. He will forever remain in our hearts and on the mountains he loved."
Longtime Arizona Snowbowl general manager JR Murray—who is currently the chief planning officer for Mountain Capital Partners, which owns Snowbowl—hired Clark to lead the resort's ski school and rental department in 2000, a position he held for more than five years. 
"Kim Clark touched many employees and individuals during his tenure at Arizona Snowbowl," said Murray. "Kim was the director of ski school and rental department where he developed and mentored many young employees into well trained supervisors. Kim also was instrumental in the development of the master plan including snowmaking, new lifts and facilities that revolutionized Snowbowl into what it is today. Kim made many friends in Flagstaff, especially his buddies that spent many days off-road motorcycling, including trips to Moab. Our thoughts go out to Tracy, the staff, and community of Bluewood. Kim left the mountains too soon, but left a legacy of mentoring young adults and improving each resort he worked at." 
Pacific Northwest Ski Areas Association president Jordan Elliott said, "Kim was a stalwart fixture at the NW ski areas that he led over his career, and also as a past board member of the Pacific Northwest Ski Areas Association. His love for the ski industry and ability to lead his teams like a family can't be replicated and he will be missed greatly."