SAM Magazine—Broomfield, Colo., Sept. 2, 2021—Vail Resorts (VR) and the Katz Amsterdam Charitable Trust will donate products and services as well as roughly $560,000 in grants to 11 nonprofit organizations that all work to support youth of color in major metropolitan areas near VR properties, including Baltimore, Boston, Chicago, Cleveland, and New York, among others.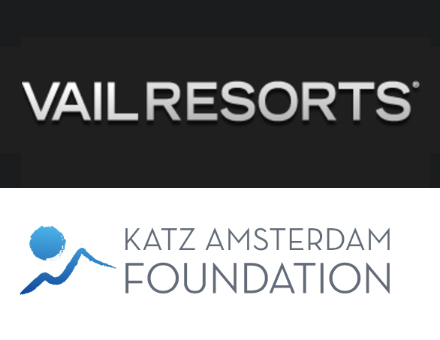 One of the grant recipients is the National Brotherhood of Skiers (NBS), which will receive $97,775 split between four of its member clubs in Detroit, Columbus (Ohio), New York City, and Boston. The money will help to support NBS' mission of developing and supporting athletes of color who will win international competitions. Through the partnership, the organization also intends for instructors of color to conduct on-snow programs so participants can better see themselves represented on-mountain.

"Our clubs in Boston, Detroit, New York, and Columbus are positioned to leverage their well-established network of volunteers and long track record of conducting youth outreach trips to promote skiing and snowboarding within underrepresented communities," said NBS executive vice president Lee Valentine. "When combined with the resources and industry reach of Vail Resorts, we are encouraged about the outcomes this partnership will forge."
Through donated products and services totaling close to $1.1 million this year, Vail Resorts will provide free lift tickets, ski and ride school, meals, and equipment rentals, while funds from the Katz Amsterdam Charitable Trust will help develop and expand programs, support needed staffing and soft goods, and fund transportation. 
 "By partnering with the National Brotherhood of Skiers and regional nonprofits closely tied to the communities surrounding our resort locations, we're looking forward to introducing kids to skiing and snowboarding who otherwise may not have access—broadening lifelong engagement by removing some of the sports' barriers to entry," said Vail Resorts CEO Rob Katz.

Each skier or snowboarder will receive five on-snow sessions through the participating partner organization, as well as two additional sessions for both them and a guardian to continue practicing. Nonprofits will combine these services with youth mentorship for enriching, on-mountain programs including—in partnership with resort team members—an introduction to career opportunities in snow sports like snowmaking, operations, and ski and snowboard instruction.

The nonprofits receiving grants this year include:  
National Brotherhood of Skiers—Detroit, Columbus, NYC, and Boston (access to Mt. Brighton, Alpine Valley, Hunter, Crotched, and Mount Sunapee): $97,775 
Boys and Girls Club of the Twin Cities—Minneapolis and St. Paul (access to Afton Alps): $55,000
Boys and Girls Club of Northeast Ohio—Cleveland (access to Alpine Valley): $25,000
Boys and Girls Club of Boston (access to Crotched): $56,700
Good Shepherd Services—NYC (access to Hunter): $100,000
City Kids Wilderness Project—Baltimore and Washington, DC (access to Liberty and Whitetail): $45,162
Boys and Girls Club of Metro Baltimore (access to Liberty and Whitetail): $20,356
Indigenous Life Sport Academy—Whistler, British Columbia (access to Whistler Blackcomb): $42,220 USD
Chicago Youth Centers (access to Wilmot): $24,282
Girls, Inc. Chicago (access to Wilmot): $16,421
SOS Outreach—Chicago and Detroit (access to Wilmot and Mt. Brighton): $76,940