SAM Magazine—Winter Park, Colo., Sept. 15, 2021—By the end of August, western mountain destinations were poised to set all-time records for daily rates and revenue—despite wildfires and smoky conditions in many destinations, and a spike in cases of the Delta variant of Covid-19.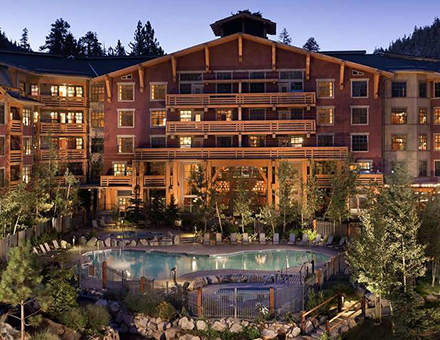 Summer at Mammoth Mountain ResortBut some headwinds were cooling down the activity, as reflected in the latest monthly Market Briefing from DestiMetrics, the business intelligence division of Inntopia.
Comparisons to 2020's Covid-impacted business are not very revealing, but pre-Covid 2019 provides a useful benchmark. And generally, that comparison—based on data from 18 mountain destination communities across Colorado, Utah, California, Nevada, Wyoming, Montana, and Idaho—shows that business volume returned to normal in summer 2021, even as rates increased substantially.
When this August is compared to the pre-pandemic summer of 2019, occupancy was down 2.4 percent, but ADR was up 30.8 percent. Occupancy for the full summer season (May through October) is up 1.8 percent compared to 2019. Rates for the season are up a healthy 32.6 percent, leading to a 35.2 percent increase in revenues for summer 2021 compared to 2019.
However, there was a notable cooling trend in the booking pace. The booking pace in August for near-term arrivals in August and September slowed significantly: August bookings for same-month arrivals declined 61.5 percent, while September bookings were down 46.6 percent. Those declines for August and September pulled down the overall booking pace for August transactions by 16 percent. These are the first declines recorded since early 2021.
The downward shifts in bookings "indicate that the Covid-19 Delta variant is again having an impact on destination mountain travel," said Tom Foley, senior vice president for business process and analytics for Inntopia. 
On a positive note, bookings for arrivals for October through January were up when compared to the same period two years ago. Occupancy for the full winter is up 7.8 percent. Rate growth and strength is notable compared to the pre-pandemic season, with ADR up a healthy 19.3 percent. That is on track to deliver a 28.7 percent gain in revenue.
Foley cautioned that there are some clouds on the horizon, however. Room nights available continue to decline, as owners' usage is shrinking the number available for both short- and long-term rentals. There was a 5 percent decline in available units this summer, for example. In addition, the decline in booking pace during August reflects a shift in consumer confidence mostly attributed to the surging Delta variant, he added.
"There are indications that the convergence of challenges this past month [wildfires and rising Covid cases] is taking a toll on travelers' intentions, and pent-up demand won't last indefinitely—and is likely already starting to wane," Foley warned. "Mountain destinations should be ready to react when that momentum starts to fade in earnest—particularly if the current headwinds pick up as we move toward the all-important winter season," he concluded.