SAM Magazine—Park City, Utah, Sept. 27, 2021— U.S. Ski & Snowboard has appointed Sophie Goldschmidt as its next president and CEO, effective Oct. 18.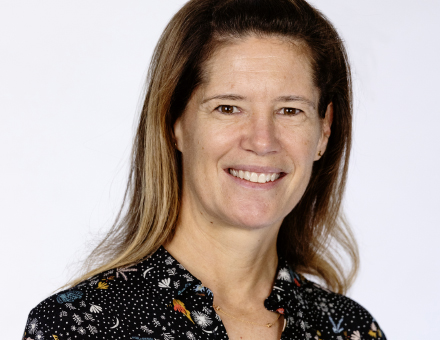 Goldschmidt will take over from current president and CEO Tiger Shaw, who is stepping down after eight years in the role.
"I am thrilled to be the next leader of U.S. Ski & Snowboard," said Goldschmidt. "My priority is to build on the organization's strong foundations. To take the levels of performance to new heights, to grow the number of participants and fans we engage with, in addition to creatively unlocking new value and investment." 
Goldschmidt has been at the forefront of globalizing and innovating sports, media and entertainment properties throughout her career. She served most recently as the CEO of the World Surf League (WSL). During her tenure, she negotiated a historic 10-year agreement with the athletes, led the implementation of equal prize money for men and women, secured unprecedented levels of linear and digital distribution, including a first-of-its-kind Facebook partnership, in addition to record revenue performance. 
Prior to that, she held executive positions at the National Basketball Association (NBA), the Women's Tennis Association (WTA), the Rugby Football Union (RFU), Chime Sports Marketing (CSM), the PGA European Tour and Adidas. 
Among her many accolades, Goldschmidt was previously named one of Forbes Most Powerful Women in Sport, AdWeek's Most Powerful Women in Sport, Sports Business Journal's Forty under Forty, Leaders in Sport Under 40 Award, Marketing Week's Vision Award and Sport360 Most Influential Women in Sport.
"Sophie brings an invaluable level of tacit knowledge gained from her previous roles working with athletes and sports organizations," said U.S. Ski & Snowboard board of directors chair Kipp Nelson. "Her ability to grow engagement and raise the global profile of athletes, teams and brands will directly benefit all U.S. Ski & Snowboard stakeholders."
About her new role, Goldschmidt said: "I see significant opportunities to further develop the profiles of the seven sports and of the athletes, who are inspirational role models. I'm also looking forward to working with the staff, coaches, clubs, the broader snow sports community, other key stakeholders and partners. I'm an avid skier with a passion for snow sports, which really makes this a dream opportunity for me at the right time. I can't wait to get going."