SAM Magazine—Reno, Nev., Sept. 28, 2021—Mt. Rose Ski Tahoe, Nev., plans to invest roughly $7.5 million to expand the Lakeview area of the mountain.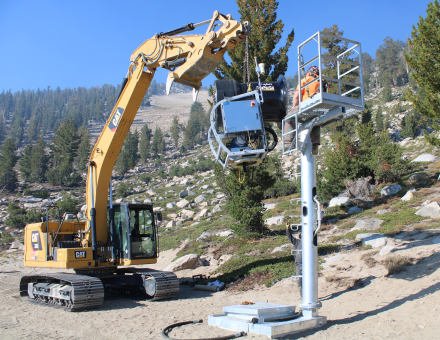 The plan includes replacement of the 41-year-old Lakeview Triple with a new high-speed lift, new skiable terrain, and improvements to existing terrain ahead of the 2022-23 winter season. It's estimated to be the largest capital improvement project in the resort's history. 
"For 41 years, the Lakeview triple has provided access to incredible skiing and riding and expansive views of Lake Tahoe. Last season, strong ridership combined with Covid-19 related chairlift restrictions proved it necessary to increase Lakeview's lift capacity," said Mike Pierce, Mt. Rose Ski Tahoe marketing director. "When completed, the Lakeview zone of the mountain will offer even greater access to beginner, intermediate, and advanced terrain and help give skiers and riders of all ability levels more lift and terrain options to enjoy."
Preliminary work has already begun, with the lift replacement process to begin at the end of the 2021-22 winter season. The new, beginner-rated "Lakeside Trail" will create another route from the top of the Lakeview lift to the "Around the World" ski trail, giving novice skiers and riders greater ability to enjoy lake views from Mt. Rose.
This year, on-mountain improvements include more than $1 million in new snowmaking infrastructure on three trails, as well as slope grading work designed to reduce obstacles and allow for terrain to open with as little as 12-inches of packed snow. The 60-year-old domestic water system serving the main lodge base area is being replaced, requiring 4,000 feet of new pipeline. Preparations for the Lakeview expansion, including site prep of the unload terminal, also occurred this summer.