SAM Magazine—Natick, Mass., Oct. 11, 2021—Registration is open for the new Summit Series Bootcamps, a series of online learning courses SAM developed in partnership with leadership-training experts, industry executives and topic experts (check out who they are here).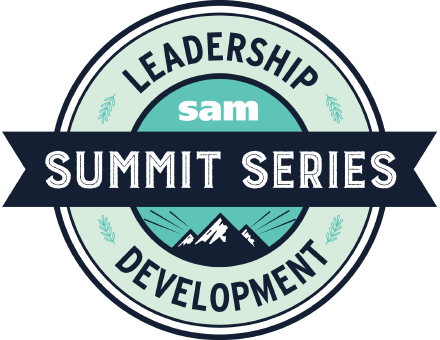 Each of the five bootcamps focuses on a specific topic or issue where leadership is, and will be, needed most. They are designed to help mountain resort managers at all levels gain perspective on the industry's new challenges and opportunities, and help them develop confidence, inspire innovation, and act decisively. 
The five bootcamps are:
Changing Culture: Changes in the marketplace mean we must evolve company culture and the way we do business to attract more talent and grow participation.
Guest Experience: To accelerate the evolution of the guest experience through technology and communication, it's essential to understand and continually evolve the concept of a frictionless customer experience.
Leading Change: Understand how to drive the workplace transformation accelerated by Covid, meet the new business challenges, and capitalize on the opportunities.
Sustainability: Map a path to long-term success when it comes to key issues such as climate, housing, labor, DEI and participation growth. 
Career Development: Develop strong leadership teams, create clear career paths and ladders, and learn ways to help attract and retain top talent. 
The bootcamps can be taken a la carte, or as a bundle of all five. These digital, self-paced, easy to follow courses are a combination of resources, videos, and masterclass conversations by industry experts, all accessible on mobile, desktop, and tablet. They're also accessible for any budget, with each course starting at only $75. Purchase also includes a one-year subscription to SAM Magazine. Bundling all five together makes it even more affordable, and current SAM subscribers pay less. 
In addition to helping to develop the mountain resort industry's leaders, the Summit Series Bootcamps will also help other programs that aim to develop greater diversity in skiing and snowboarding: SAM will donate a portion of every registration to the National Brotherhood of Skiers, Share Winter, and Winter4Kids.
For more information and to register for the Summit Series Bootcamps, visit www.saminfo.com/the-summit-series