SAM Magazine—Natick, Mass., Oct. 11, 2021—Nominations are open for the 7th annual I AM a Snowmaker contest, presented by HKD Snowmakers.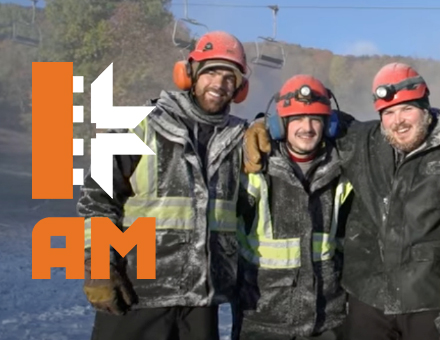 The contest highlights the hard work, determination, and camaraderie of snowmakers, and recognizes how critical they are to the success of the mountain resort industry.
"I'm blown away by the popularity of I AM a Snowmaker," said HKD president Charles Santry. "Since its debut in 2014, it has become an amazingly entertaining and compelling platform for resorts to recognize the passion, grit, and expertise of their snowmaking teams. This year's I AM will be no exception as the theme revolves around elements of our industry that captivate all of us: nature, people, and purpose. The I AM contest is a highlight of our snowmaking season at HKD, and we're excited to be entertained and inspired by this year's nominees." 
Resorts across North America are invited to share how their snowmaking crew fuses art and science with purpose and passion to deliver an unforgettable experience for skiers and snowboarders. 
"It couldn't be a better time to show the world how proud and dedicated your snowmaking team is to its job," said SAM publisher Olivia Rowan. "The annual I AM videos are a great tool for recognizing the vital contribution of your snowmaking teams and sharing the culture and values of your resort with prospective employees. SAM is proud to support this important recognition."  
Nominations are open through Wednesday, Oct. 20, 2021. Competing teams will be announced on Nov. 1, 2021. Details at saminfo.com/i-am-a-snowmaker