SAM Magazine—Thompsonville, Mich., Nov. 1, 2021—Crystal Mountain COO John Melcher will succeed Jim MacInnes as chief executive officer, effective Dec. 1. Melcher has been COO since 2017.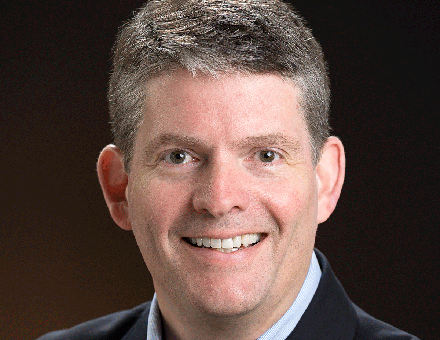 MacInnes is stepping back after 36 years in resort operations to focus more on long-term strategy including leadership development, capital allocation, real estate, and other project development. MacInnes will continue to serve as chairman of the board and advise Crystal Mountain leadership on critical priorities. 
"It is an honor to lead Crystal Mountain and continue building upon our legacy of reimagining the mountain and resort experience for our team, our guests and our property owners," Melcher said. "I'm excited about the incredible growth opportunities ahead for Crystal Mountain because we are all committed to making this family-owned, family-centric resort the best in the Midwest."
"We have so far successfully navigated the most challenging period in our history, and John has led the charge," said MacInnes. "His tremendous enthusiasm for the long-term vitality of Crystal Mountain and his commitment to excellence makes him an outstanding leader for the future of Crystal."
As CEO, Melcher will oversee all Crystal Mountain operations, working alongside resort president Chris MacInnes and the executive leadership team. 
Prior to joining Crystal Mountain, Melcher spent 25 years at Fifth Third Bank, most recently serving as vice president of commercial banking, where he worked with Crystal Mountain for about 15 years. 
He serves on the board of directors for the Michigan Chamber of Commerce, the BEST Benzie County Leadership Team, is a reserve lieutenant with the Traverse City Police Department and a patroller with Crystal Mountain's Ski Patrol. 
Melcher has a Bachelor of Arts from Denison University in Grandville, Ohio, and an MBA from the Weatherhead School of Management at Case Western Reserve University in Cleveland, Ohio. He and his wife Beth have two children.