SAM Magazine—Lutsen, Minn., Jan. 6, 2022—Charles Skinner is now the sole owner and president of Lutsen Mountains, Minn., after acquiring co-president Tom Rider's 50 percent ownership interest in the resort. The stock purchase was made under a process initiated by Rider pursuant to a longstanding buy-sell agreement between the parties. The specific terms of the transaction were not released.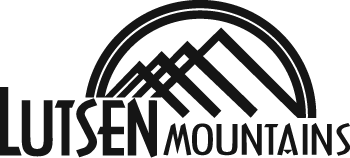 The Skinner family has owned Lutsen Mountains since Charlie Skinner, Charles' father, purchased it from founder George Nelson, Jr., in 1980. Rider and brother-in-law Charles have run the resort together since joining the business in the early 1990s.
"I am very happy that this transaction will enable Lutsen Mountains to continue as a family-run business," said Skinner. "Tom has been a terrific partner over the last 31 years. Knowledgeable, smart, extremely skilled, and a superb human being. Tom contributed enormously to this business, and I feel very fortunate to have been able to work alongside Tom all of these years." 
"Having devoted three decades of my life to Lutsen Mountains, the decision to sell my interest was difficult and comes with many mixed emotions," said Rider. "The main condition to selling was that the business be left in capable hands, and I am confident that with continued family ownership, and the superb team of key staff in place, the future of Lutsen Mountains is bright."   
Skinner also owns Granite Peak, Wis., and plans for the two resorts to have closer collaboration moving forward.
"From combined ticket and season pass products to leveraging the talents of the two businesses' key managers across the combined enterprise, being able to operate the two resorts as a single operation and with a single vision, will have enormous benefits to employees and to customers," said Lutsen Mountains operations manager and marketing director Jim Vick.
Granite Peak general manager and marketing director Greg Fisher agreed. "I have been wanting to sit down with the Lutsen team for quite some time to see how we can develop more joint products and promotions that I know our customers would love. There are also many operational and administrative functions where closer collaboration would greatly benefit both resorts."