SAM Magazine—Leavenworth, Wash., Jan. 12, 2022—The ongoing operational and guest experience challenges at Vail Resorts-owned Stevens Pass, Wash., appear to have necessitated a change in leadership.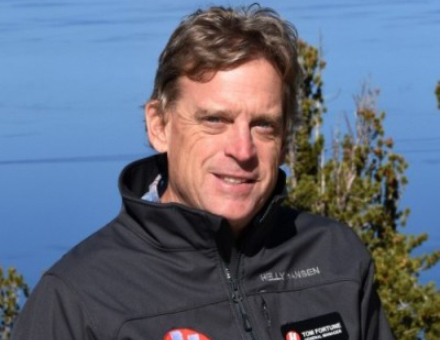 Tom Fortune Tom Fortune, general manager of Heavenly, Calif., also owned by Vail Resorts, shared a message as the "new interim general manager of Stevens Pass" on the resort's website today at around 1:30 p.m. EST. Stevens Pass general manager Tom Pettigrew was not mentioned in the post. 
Pettigrew had led the resort since September 2018. He was previously the senior director of skier services at Park City Mountain, Utah, where he had worked since 1982. It is unclear if Pettigrew stepped down or if he was relieved of his duties at Stevens Pass. 
Stevens Pass has drawn the ire of its guests and passholders this season, as the resort has been slow to open lifts and additional terrain as demand skyrocketed. Parking issues, long lift lines, and closed facilities have largely been attributed to a lack of staffing. 
Some guests blame the issues on mismanagement, with their sights set on Stevens Pass parent company Vail Resorts. A change.org petition that aims to "hold Vail Resorts accountable" for the situation has garnered nearly 39,000 signatures as of Jan. 12.
Fortune's blog post says he grew up at Stevens Pass, and it's where his ski industry career began. He worked at the resort for 20 years before leaving in 1999. He also acknowledged where the resort is right now.
"I understand how special Stevens Pass is. I also know many of you are frustrated – and we've heard you. I'm taking an interim GM assignment here to support operational improvement, work towards getting the mountain open as quickly and safely as possible, and to positively change your experience with us," Fortune wrote. 
"Stevens Pass is a complex operation...it always has been," he continued. "That means change will not happen overnight, but I am committed to securing both short-term wins and outlining a long-term roadmap of improvement. With that in mind, I am committed to communicating often, and with transparency."
The resort has been closed since the afternoon of Jan. 5 due to a winter storm that rolled through and forced the closure of US Highway 2, which accesses the resort.