2014 SALARY SURVEY
ISSUE
SUBJECT
Personnel, Research
---
Labor is one of the biggest expenses in the ski business. But just what are resorts paying employees? We asked you to tell us about yourself and your salary to find out—and 613 of you did. One of the biggest surprises is that, despite the industry's relatively low pay, nearly 4 in 5 respondents plan to stay in the business. It's not easy to measure the value of having a job you enjoy in a sport you love, but this level of dedication speaks volumes.
No survey can tell the whole story, and this one is no exception. It's weighted toward the Rockies and the Northeast, and toward larger resorts, for example. Still, it does show some general trends and tendencies in resort pay scales.
Looking for specific comparisons that are not displayed below? Email liz@saminfo.com who will help find the results you're interested in.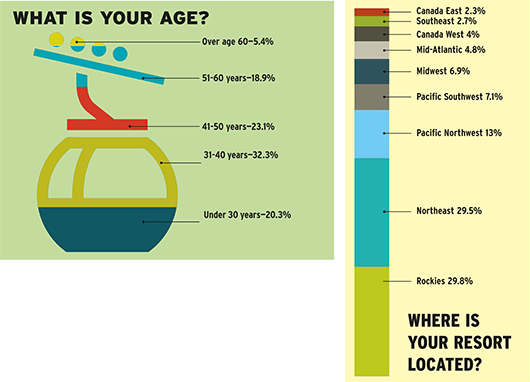 80.6% OF SURVEY RESPONDENTS WERE MALE.
19.4% OF SURVEY RESPONDENTS WERE FEMALE.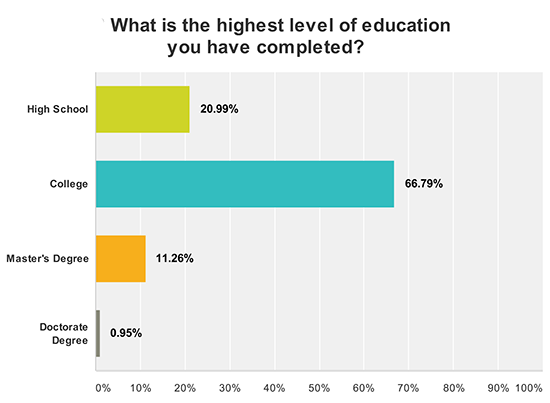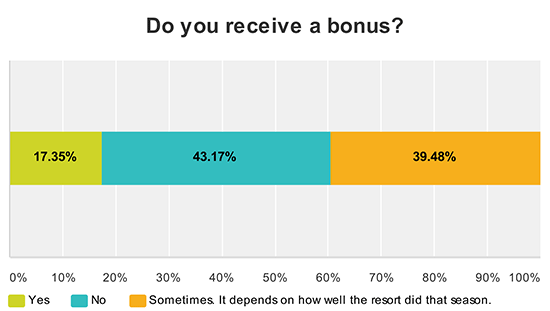 THE FOLLOWING FOUR GRAPHS SHOW FULL-TIME SALARIES ONLY, WHICH REPRESENT 470 OF THE 613 SURVEY RESPONSES. IN ALL, RESPONDENTS HAD 22 DEPARTMENTS TO CHOOSE FROM. WE HAVE GROUPED THESE DEPARTMENTS INTO FOUR MAIN CATEGORIES: MARKETING, GUEST SERVICES, ADMINISTRATION AND OPERATIONS.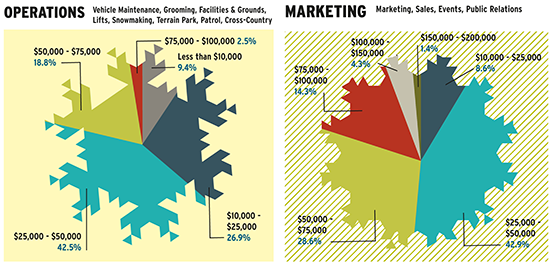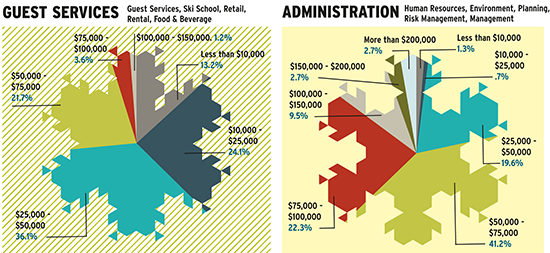 THE FOLLOWING FOUR CHARTS ARE BASED ON PART-TIME RESPONDENTS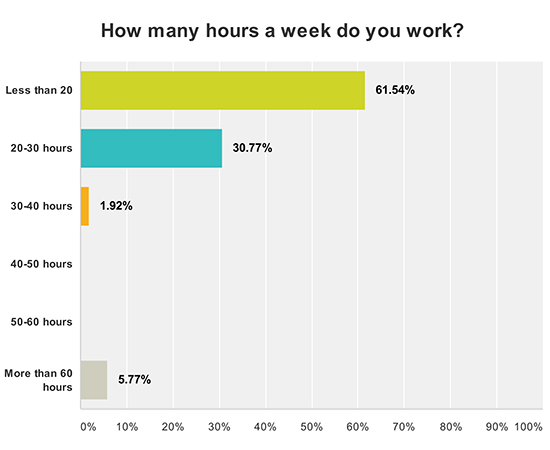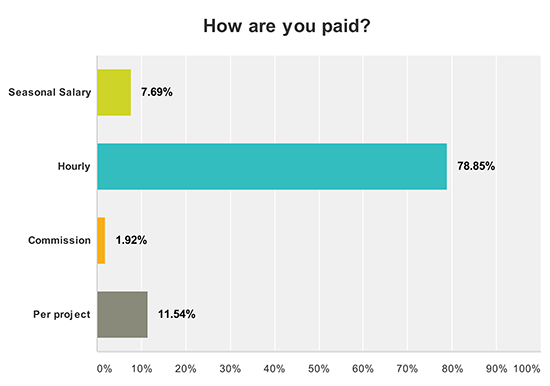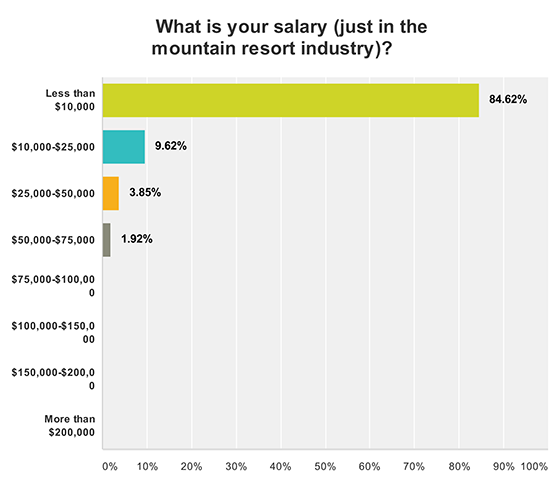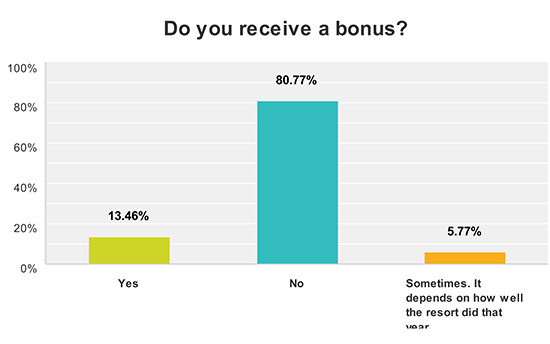 SALARIES BASED ON REGIONS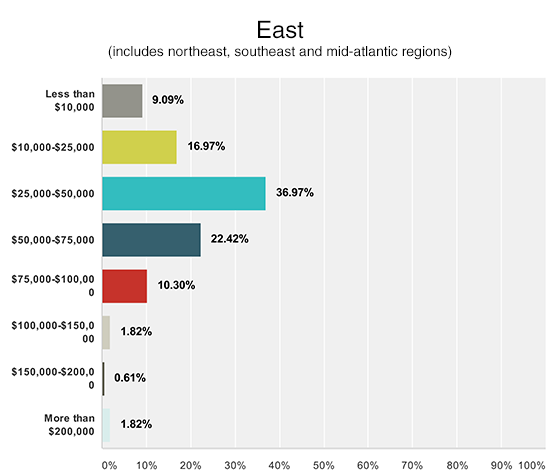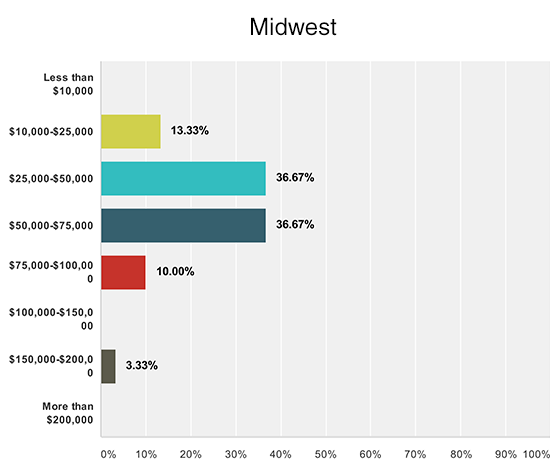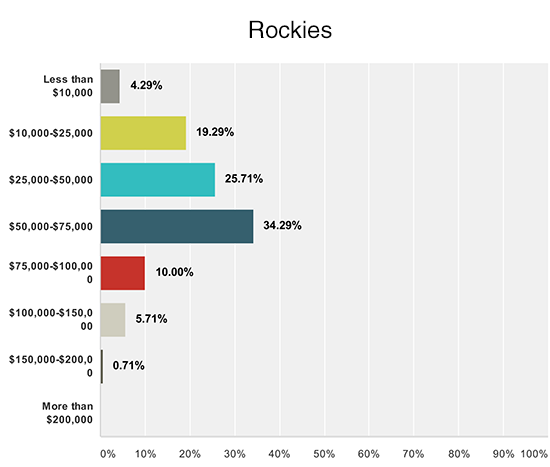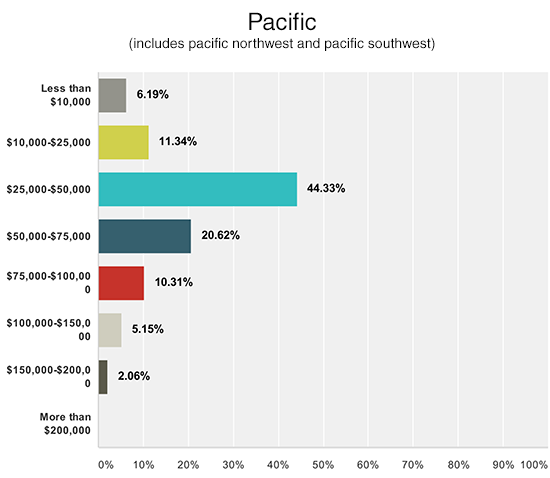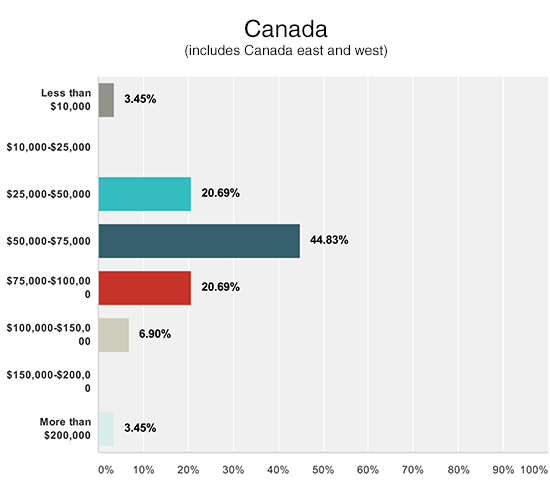 DEPARTMENTS FILTERED BY AGE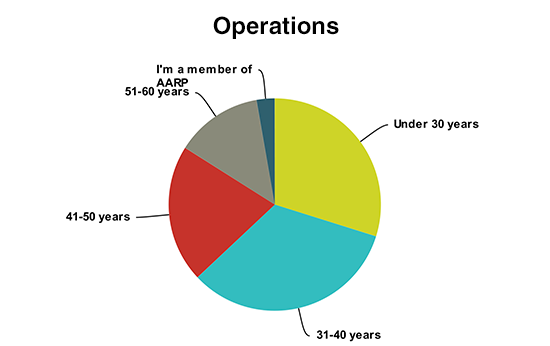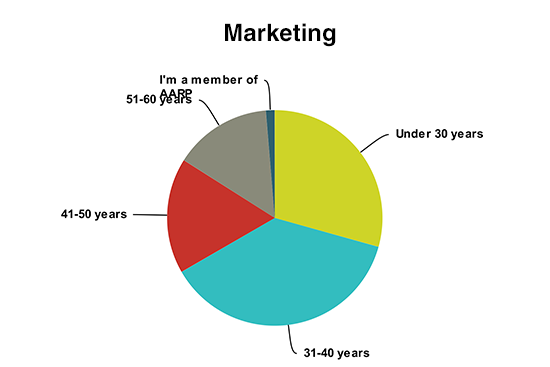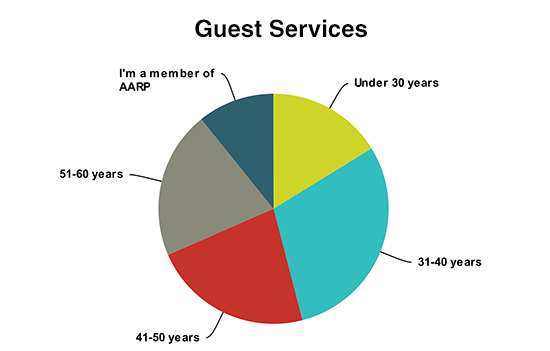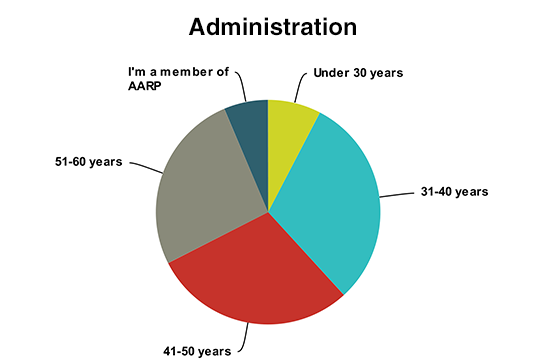 Click Here To Order