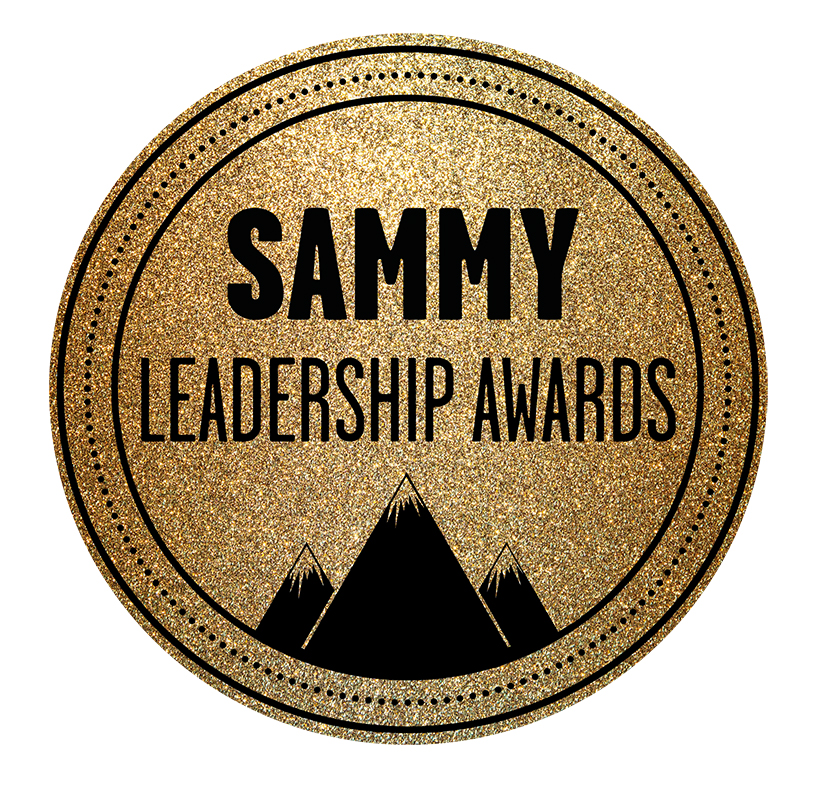 ---
SAM's annual SAMMY Awards honors those individuals in the mountain resort industry who, at mid-career, demonstrate the enthusiasm, passion and creativity that will shape our future. SAMMY Award recipients are selected through a peer nomination process, and we want to know who you think were the top leaders of 2020. Please fill out the form below by March 2021 to nominate the leaders that have brought your team together to perservere through all the hurdles of 2020. Award winners will be chosen and announced in May 2021.
SAMMY Leadership Award 2020 honorees embody many of the mountain resort industry's hallmarks: creativity, work ethic, entrepreneurship, selflessness, and involvement. The class of 2020 includes Danielle Kristmanson and M-J Legault, the guiding lights of some of our most successful brands; Ken Gaitor, a respected and influential operations guy; Davy Ratchford, an Irishman with marketing chops; and Rick Schmitz, one of the industry's youngest resort owners.

Nominated by their peers, these five demonstrate the leadership prowess to bring our industry to the next level. Normally, the SAMMY recipients would receive their awards at a lively party during the NSAA National Convention. However, since the coronavirus pandemic has thwarted any gatherings, we will celebrate this fine group of five in another, creative way. And they will be featured in a special insert in the May issue of SAM magazine.
Recognizing these talented people wouldn't be possible without the unwavering support of our SAMMY Award sponsors—Leitner Poma of America and Safehold Special Risk—who have been SAM's partners in shining a light on our industry's best since the SAMMY's began 23 years ago.

Danielle Kristmanson and M-J Legault
Origin Design and Communications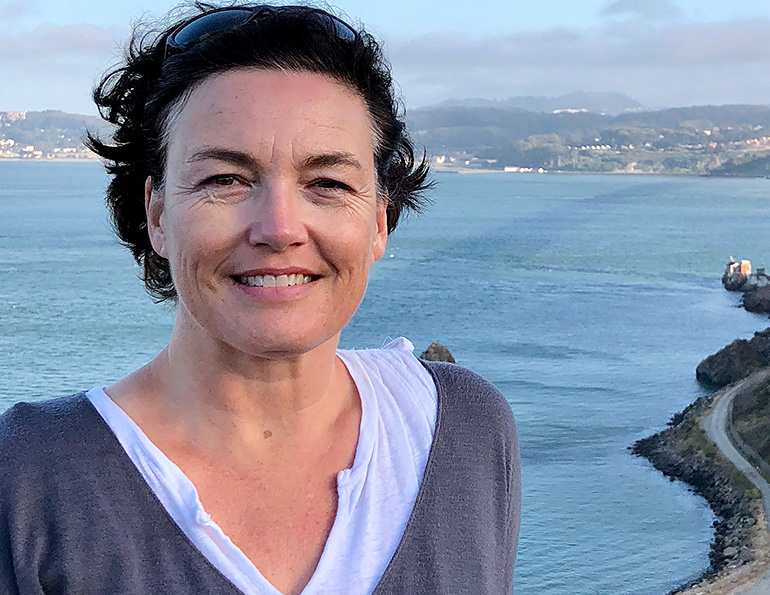 Danielle Kristmanson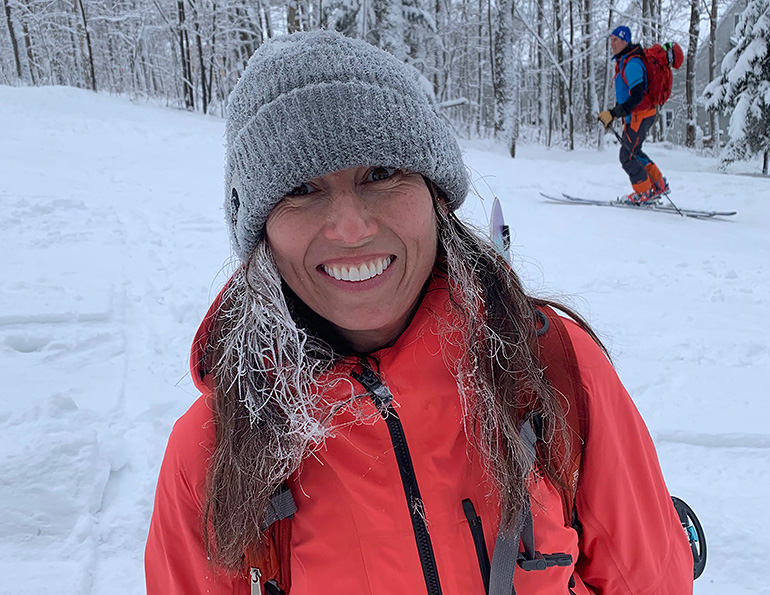 MJ LegaultAs the saying goes, "The whole is greater than the sum of its parts." That is what their peers said when they nominated the powerhouse team of Danielle Kristmanson and M-J Legault of Origin.
As Origin's founding partner and creative director, Danielle Kristmanson has worked with a who's who of resorts and outdoor brands: Whistler Blackcomb, Breckenridge, Park City, Intrawest, Sun Valley Resort, and LL Bean. From her base as the manager of Origin's studio in Whistler, where she has lived for more than 20 years, she has become one of the industry's leading creative strategists and brand development specialists. With strategic insights into consumer engagement, Danielle's creative leadership and bold innovation brings clients' dreams to life.
A leading mountain sports marketing strategist, Origin partner and strategic planning director M-J Legault is the driving force behind several mountain and tourism campaigns. She has worked in ad agencies in British Columbia, Colorado, and Vermont. Using analytics, metrics, and her own insights, she has helped steer brands such as Jay Peak Resort, lululemon, and the Canadian Ski Council, and is vice chair of Protect Our Winters Canada.
Said one nominator, "These two started a resort-focused marketing firm decades ago, on two coasts, that has influenced resort performances from Vermont to the Canadian Rockies. They are not only great managers—and it's difficult to give accolades to one without the other—but fantastic marketers who, on more than one occasion, have helped change the way our sports are portrayed. They are helping to shift the way resorts look at their audiences, the voices they use to speak to them, and leveraging the results that are created. These two are perfect embodiments of the dynamic leadership the SAMMY Awards stand for, in both action and in spirit."
Said another nominator, "You just know when the powerhouse of Danielle and M-J of Origin Design are involved in a project—it's clever, thought-provoking, and just a dream to look at."
Added another, "Their work has helped push the boundaries of what ski resort advertising and content can be. Always outside the box, the industry state of content and communications is in a better place due to their efforts."

Ken Gaitor
Vice President of Operations, Snowshoe, W.Va.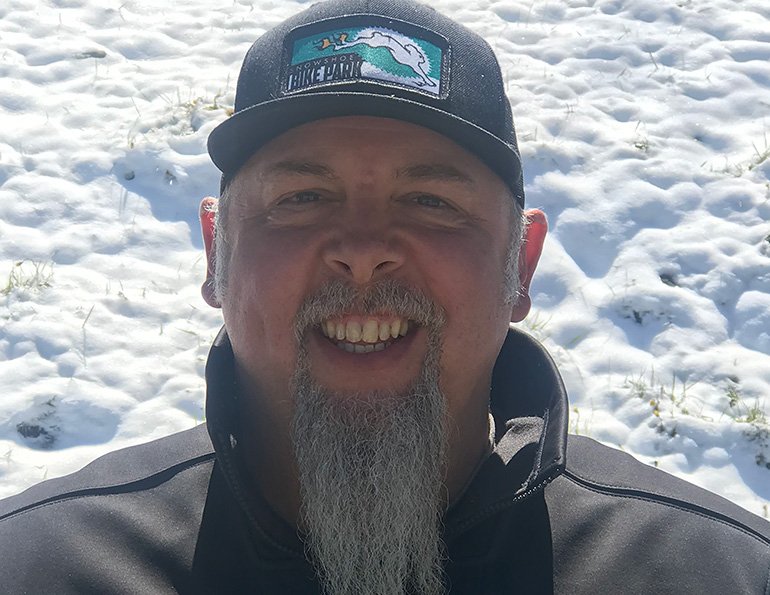 In 1997, when terrain parks were just beginning to sprout across the country, Ken entered the ski industry as the park manager at Brighton Resort in Utah. He then moved East to become Mount Snow's freestyle terrain manager in 2003, and helped launch the Carinthia Parks terrain park system there. In 2010, he returned to his home state of West Virginia where he started at Snowshoe as the snowmaking, grooming, and terrain parks manager. He has since worked his way up to his current role of VP of operations. Among his many accomplishments, Ken led a comprehensive overhaul and expansion of Snowshoe's snowmaking system, boosting its efficiency, output, and snow quality—a critical project for a Southeast ski area.
According to his nominators, his leadership goes beyond mountain ops. He also heads up the Green Team, driving Snowshoe's environmental efforts; he played a key role in securing the UCI Mountain Bike World Cup at Snowshoe; and he has also been a highly respected instructor and mentor at SAM Cutter's Camps for the past 17 years.
Said one nominator, "Ken is one of the most solid mountain ops leaders I've encountered in my career. He's earned tremendous respect by his team and his peers because he genuinely cares about both his people and his results. Ken's both a great teacher and great learner, and that combination has garnered him great respect across the industry."
Said another, "Ken has approached his roles with an open mind and spirit that have allowed him to implement new techniques and introduce new equipment without preconceived notions as to their success. He has never been afraid to innovate or take on new challenges. He is a team builder who encourages experimentation, and has influenced countless young leaders to get out there and get it done."
Yet another nominator said, "He is a wealth of knowledge pertaining to our industry, and his ability to share that knowledge with those around him is one of his defining characteristics."
"Ken has inspired me to look at things differently, and never fall into a routine just because that is the way it has always been done," said another nominator. "We have a pact to put each other out of our misery if we ever become that mountain ops guy who refuses to change."

Davy Ratchford
General Manager, Snowbasin, Utah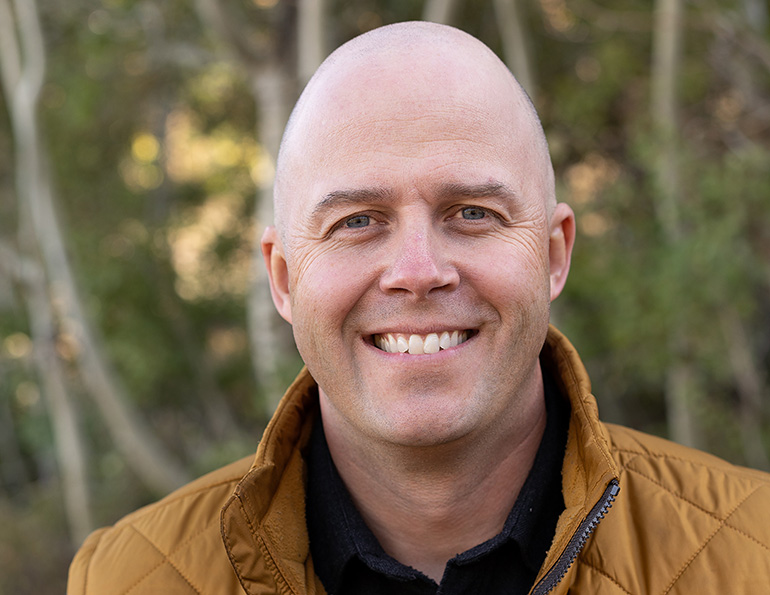 Irish-born Davy Ratchford worked on business strategy and marketing for major brands all over the world before joining Major League Soccer in 2006, building the business and brand of Real Salt Lake. In 2011, he joined Vail Resorts as marketing director for Northstar-at-Tahoe and reshaped the brand into Northstar California. Davy then led the marketing for Vail Mountain before moving to Park City, where he played an integral role in combining The Canyons and Park City Mountain into one brand. He also helped create a unified culture and structure of the once-separate resorts.
He became Snowbasin general manager in 2018, and has led that resort's transformation and growth. He has joined several community boards at each stop, and currently serves as chair of Ski Utah.
Said one nominator, "Davy is a very ambitious, active, and outgoing leader who looks for opportunities to mentor junior team members and to provide leadership both across the organization within the company, as well as in the communities at the resorts where he has worked."
Added another, "Davy has had a huge impact on the daily operation of the resort as well as the overall performance of the business. He has a great passion for the ski industry and has used that passion along with his years of leadership experience to help build up passionate, bold, innovative leaders around him."
Said another, "He has implemented a program to help new leaders be successful and grow through leadership coaching, self-reflection, and peer reviews."
"By giving more responsibility to managers and empowering them to drive business results, Davy has created an environment for business to thrive," said yet another.
And more: "Davy has immersed himself into the community. Davy built a solid relationship with the leadership at Hill Air Force Base and became the civilian Honorary Commander for his dedication to community leadership and involvement."
And finally: "His mantra is, 'We can do hard things,' and he has helped us prove that time and time again."

Rick Schmitz
Owner: Nordic Mountain Co-Owner: Little Switzerland, The Rock Snowpark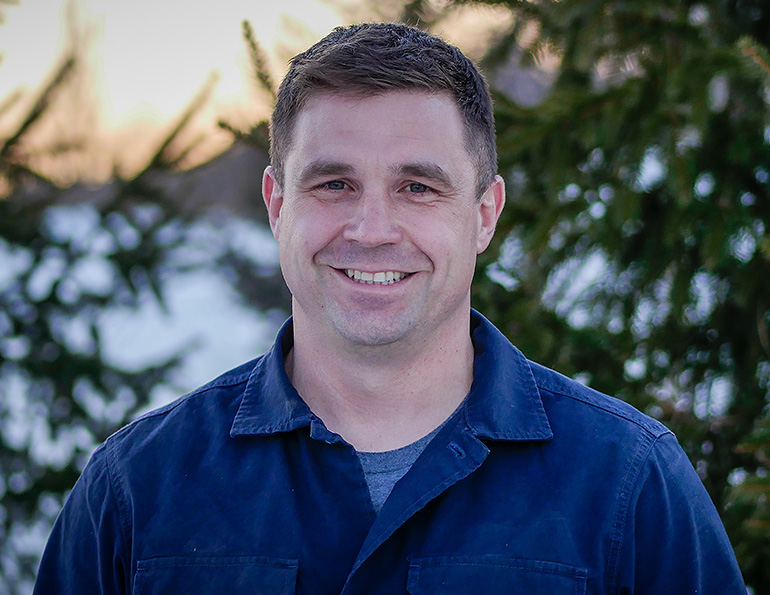 Rick is a true entrepreneur. At age 22, after graduating from college in 2005, he purchased Nordic Mountain, Wis. He had no money or experience, and Nordic had lost money for five years. But with immense passion for the sport and a creative business plan, he refused to take "no" for an answer from banks. He learned on the job, made a profit, and re-invested every penny into the business—a practice that continues to this day. Rick and older brothers Mike and Dave purchased Little Switzerland in 2012 and The Rock Snowpark in 2017, and have repeated the process at each.

A proven leader, Rick inspires fierce loyalty and commitment from his staff. His hands-on approach shows those around him that he isn't above doing any job. Owning three ski areas isn't the only role he takes on, though. Rick also serves on the boards of Skiing Wisconsin and the Midwest Ski Areas Association, and helped shape changes to Wisconsin's ski act, to the benefit of all the state's resorts.
One nominator summed it thusly: "He is forward thinking and always trying to expand business and grow each property to its fullest potential. He is involved in all aspects of the business from overseeing finances, making snow, to developing marketing strategies. He respects his staff and expects excellence from everyone, including himself as owner."
Another said, "Rick's ability to adapt to any situation and create a solution is like no other. He is a leader in all departments, on and off the snow."
Another declared, "I was always willing to do what Rick needed because behind all of it was a passion for the industry like I have not seen in anyone before. I can't imagine saying that about anyone else."