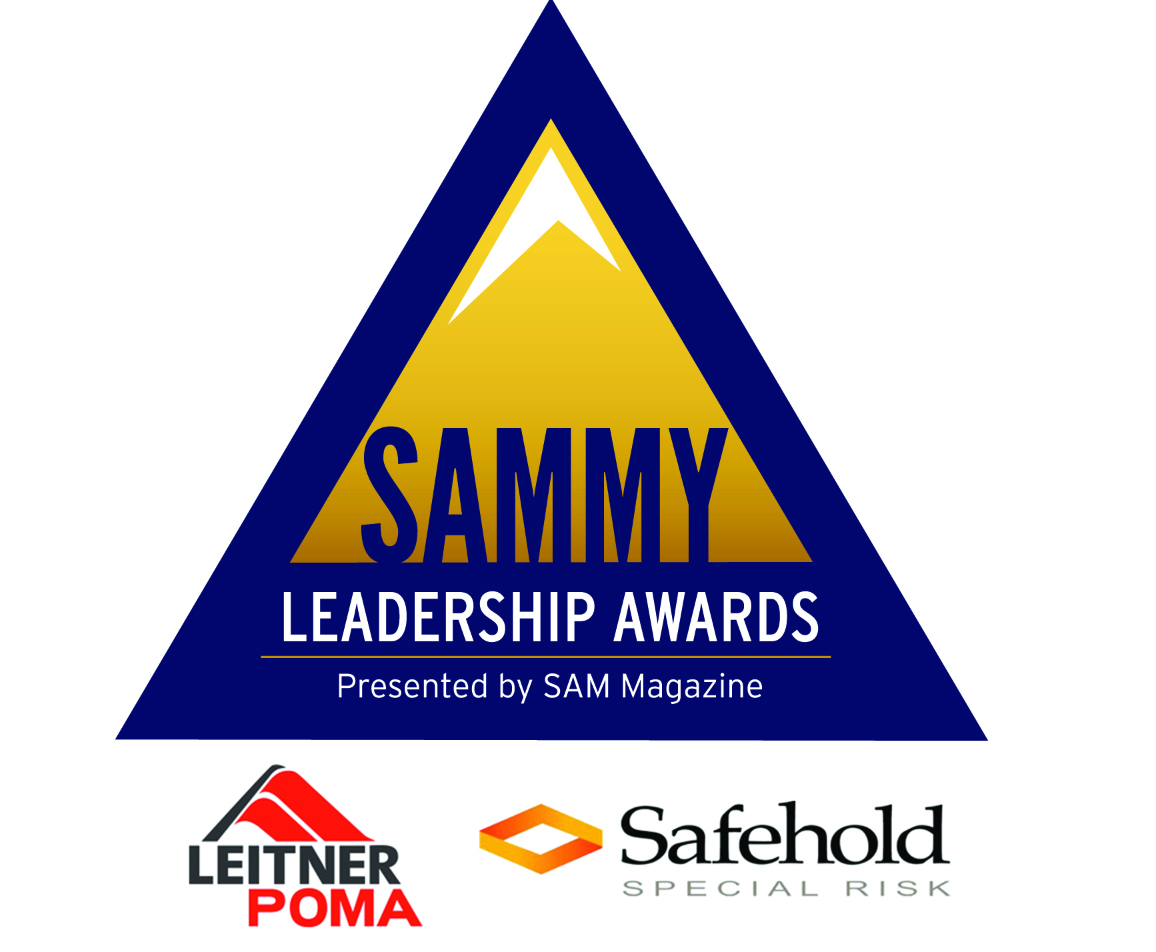 Nominations for the 2023 SAMMY Leadership Awards are open.
---
The 2022 SAMMY Leadership Award honorees symbolize actions, approaches, and operations that have grown in importance during the past two tumultuous years—small, family-owned ski areas; diversity, equity, and inclusion on our mountains; and transparent marketing communications and technology. This year's honorees are: Constance Beverley, champion of underserved youth; Gregg Blanchard, marketing and technology thought leader; Katie Boedecker, hands-on owner and operator; Kevin Somes, resort and community bellwether. 
These four were nominated by their peers, who applauded their professionalism, character, and leadership. 
Get to know this year's honorees below and check out the SAMMY Hall of Fame.
Recognizing these talented people wouldn't be possible without the unwavering support of our SAMMY Award sponsors—Leitner Poma of America and Safehold Special Risk—that have been SAM's partners in shining a light on our industry's best since the SAMMYs began in 1998.
And the 2022 honorees are…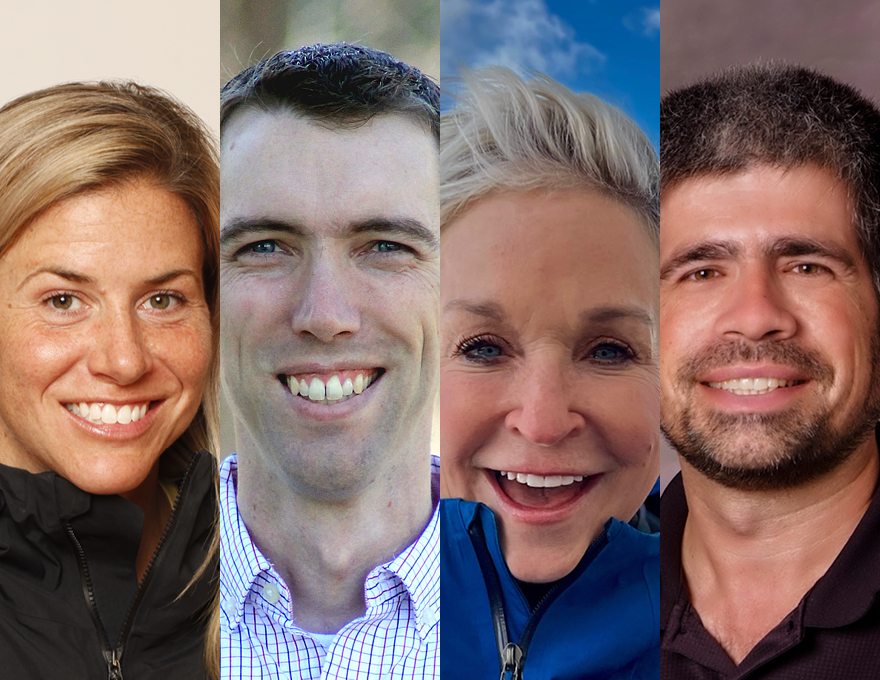 Constance Beverley, CEO, Share Winter Foundation 
As a lifelong lover of sliding on snow, Constance Beverley recognizes the positive impact snowsports has had on her life from an early age.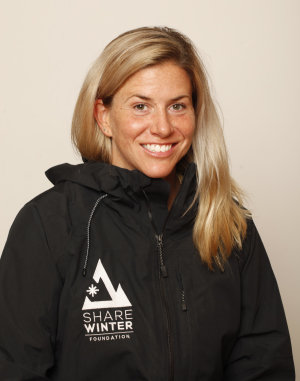 A deep desire to ensure others have the same opportunities brought her to the Share Winter Foundation, a grantmaking organization that works to improve the lives, health, and fitness of youth through winter sports, and create a more diverse, inclusive, and welcoming winter sports community.
Prior to becoming Share Winter CEO in 2017, Constance served on its board of directors for a year. While that may seem an unlikely progression for an attorney who represented large financial firms on Wall Street for more than six years, Constance has a history of volunteer leadership with other snowsports organizations including SheJumps, STOKED, Boarding for Breast Cancer, and the Kelly Clark Foundation. 
Constance is a graduate of Saint Louis University. She holds a law degree from the Maurice A. Deane School of Law at Hofstra University and an executive certificate in sports philanthropy from the George Washington University School of Business. She is also a member of the NSAA Growth Committee, Together Outdoors, the Inclusion on the Slopes advisory board, and the State of the Snowpack board of directors.
During her tenure as CEO of Share Winter, Constance has grown youth participation through foundation partnerships from 13,000 to more than 45,000 youth last winter. Share Winter aims to double that number and introduce 100,000 new skiers and riders to the sport by 2028. Nominators celebrate Constance's leadership, commitment, and fierce determination to make the winter sports world a more inclusive one. For example:
"Constance is a super passionate and strong person who fights for what she believes in. She advocates for those who can't and overcomes obstacles, hell or highwater. We have been presented with lots of challenges this season. It definitely hasn't been easy, and it's been helpful to have a partner organization (that Constance leads) that you can take at face value and be direct with one another. If a challenge arises, we deal with it and we move on. We have pulled a lot off in a little amount of time, and Constance wouldn't allow for anything less than awesome for the kiddos. She has ensured that the programs have what they need to be successful."
"Constance is a powerhouse, and her dogged determination to achieve the mission of Share Winter is legendary. She is an amazing woman and works harder than anyone I know."
"Constance Beverley is changing the landscape of skiing and riding. Constance is unequivocally committed to making sliding on snow accessible to all. During her time as CEO of Share Winter Foundation, she has pushed the industry to break down barriers to entry for those who have been historically denied access. Constance's work at Share Winter is not only what is right, but what is going to keep the ski industry a sustainable and competitive business for generations to come."
"Constance pushes hard for the support local nonprofits/organizations need. Nonprofit life is a hard one, so when an advocate like Constance shows up and offers to open major doors—it makes a difference that's felt throughout."
Gregg Blanchard, Vice President of Marketing, Inntopia; Founder, Slopefillers
Gregg Blanchard is the vice president of marketing for Inntopia and creator of SlopeFillers, a daily blog and social media metrics platform where Gregg gathers and shares great resort marketing examples, ideas, and stories.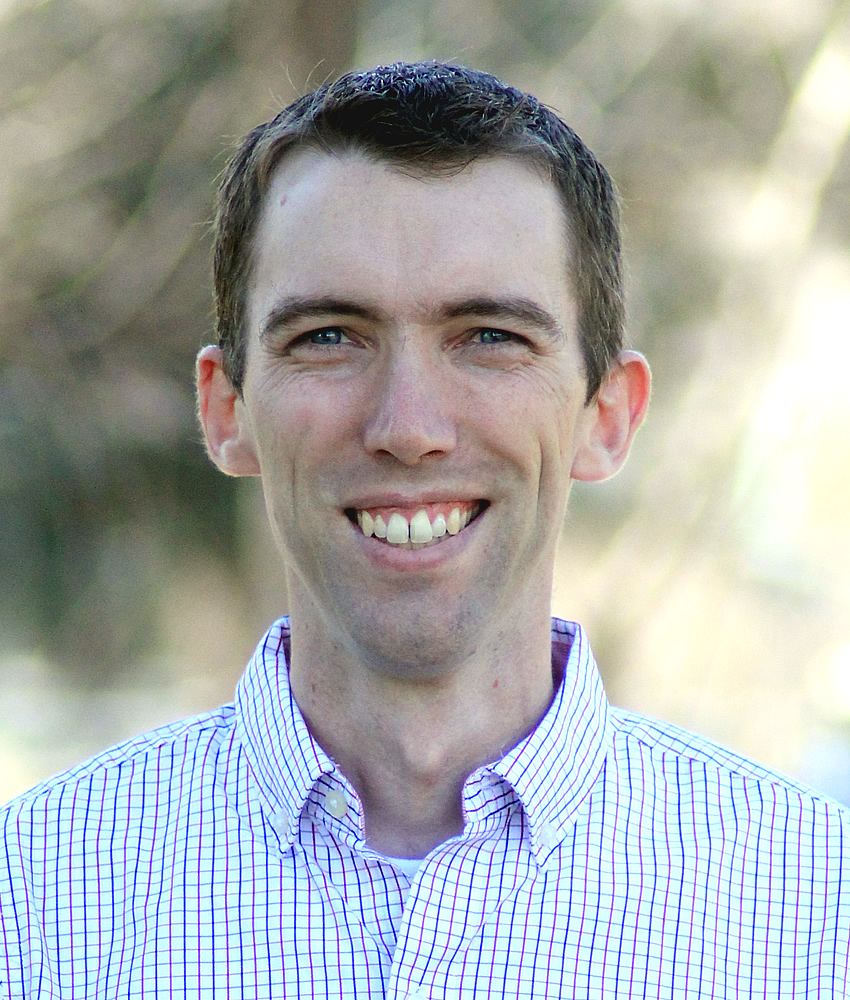 The impact of SlopeFillers on industry marketing has been significant: What started in 2010 as a side hustle to build Gregg's network and knowledge in the ski industry, quickly grew into a must-read morning ritual for hundreds of resort marketing teams. 
Gregg holds a master's in instructional technology and learning sciences from Utah State University and a bachelor's in business management – marketing from the same institution's Jon M. Huntsman School of Business. He has a background in digital marketing, and in 2011, Gregg joined Ryan Solutions as the director of communications after his work caught the eye of its founder, Corey Ryan. When Inntopia acquired Ryan Solutions in 2016, Gregg was named vice president of marketing. In that role, he led the brand into the company's next chapter as a larger, multi-product platform. 
Over the years, Gregg has become known for his honest, level-headed view on trends in marketing, communication, and technology. He is a regular speaker at conferences and events throughout the mountain resort industry. SlopeFillers, with a dozen years and nearly 2,000 posts in the rearview, continues to deliver weekly ideas, inspiration, and analysis for resort marketers across North America. 
Nominators recognize Gregg for his keen insights, curiosity, out-of-the-box thinking, and commitment to sharing. For example:
"Gregg has been a source of information and inspiration for the resort industry for more than a decade. His Slopefillers blog is must-visit weekly reading for resort marketers. It consistently delivers unique, digestible, and actionable insights into how to better market our products and experiences. Gregg is a thought leader with a keen inquisitive mind that is always on the hunt for new ideas to share with industry at large. Gregg could probably get a job at any resort marketing department across the U.S., but he has chosen to blaze his own path and share his value with the industry at large."
"Gregg Blanchard has, through his own efforts and initiatives, become one of the most influential voices in ski resort marketing. He is a regular speaker at industry events and is the authoritarian voice on industry marketing trends. While he does not work directly for a resort, he has passed on countless opportunities to do so."
"Wait, isn't Gregg already a SAMMY winner? How is it possible that he isn't? Gregg has dedicated much of his working life to poking and posing interesting marketing questions, prodding standard conventions as they connect to resort and hospitality marketing, and probing new ideas for selling, supporting, and growing the sports we work in and love." 
"Above all, Gregg has been a supportive voice and dependable sounding board for legions of resort marketers, salespeople, and thinkers both through his Slopefillers channel and his Inntopia work. Resort marketers are better for having access to him and are certainly better positioned to succeed because of his hard work, empathy, and support."
Katie Boedecker, Owner and General Manager, Showdown Montana, MT
Katie Boedecker is the owner and general manager of Showdown Montana, the oldest continually operating ski area in Montana.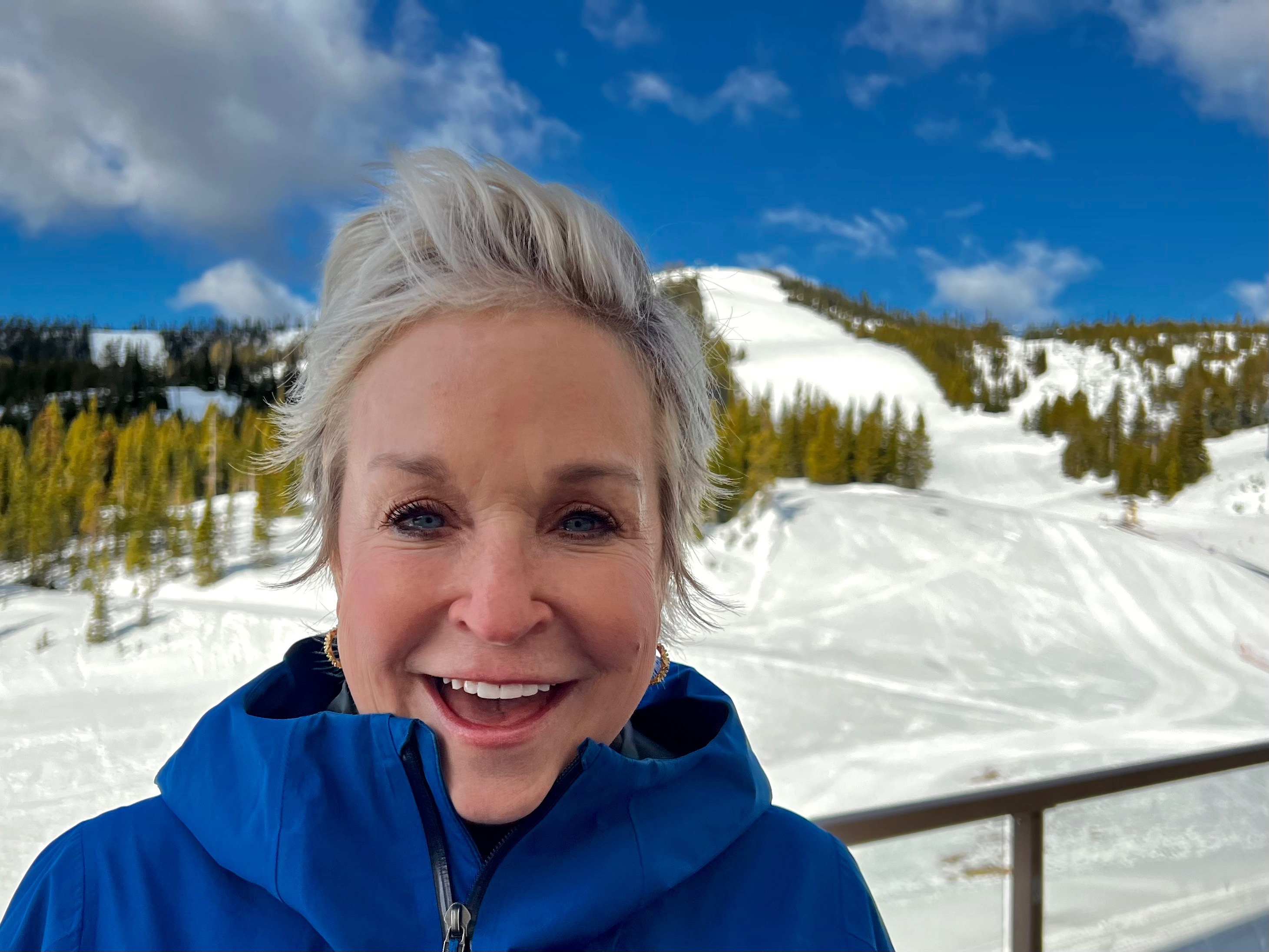 Katie is a fourth generation Montanan and moved to Showdown in 1973 at the age of 10, when her dad, George Willett, purchased the ski area. In 2018, Katie was named general manager, and in 2020, she acquired ownership of Showdown from her dad. Katie continues to run Showdown as a family operation with her four children. 
She holds a Bachelor of Science in business management from Cardinal Stritch College in Milwaukee, Wis. Katie has held different positions in nearly every department at Showdown and worked off and on at the ski area throughout her life. In addition, she has also worked in tourism, hospitality, real estate, and tech development. Katie brings all the knowledge and experience from her diverse work history to Showdown, and is one of the only female ski area owners and operators in the country.


Katie has implemented initiatives to keep skiing affordable for families in central Montana, and she is active in her local community as a founding member of the Meagher County Stewardship Council. At Showdown, Katie operates with a deep respect for the past and the business that her dad built while also pushing the business forward in new directions. Core to her leadership style is the belief that Showdown's base is not the amount of snow it has, but its people. 
Nominators say Katie is an inspiring leader who demonstrates great strength, passion, and humor. For example:
"Katie has no fear; she leads from the front with passion, humor, knowledge, and a firm hand when necessary. Katie from day one has had the courage, just as her father George did, to speak up and challenge the status quo, make relevant points, and most importantly, keep an open mind, learn, and educate others. She is a bold thinker, visionary, and leader who wants the very best for her family, employees, guests, Montana ski community, and the ski industry at large." 
"Katie is a strong leader. She knows her mountain like she grew up there, because she did. Her strengths are centered on strong relationships with her employees and guests. Her personality is magnetic, and she draws people in. You can't help but like her."
"There are adjectives we all think about when thinking of what a leader should look like. Words like focused, compassionate, and innovative. These are all just words until you see them in action in someone you admire. Watching Katie in action is inspiring to everyone around her, and it's her actions that make these words powerful.
"Katie has the focus to be one of the first people at the resort in the morning, and the last one to leave. Katie has compassion for everyone. She innovates plans that keep people working year-round at a seasonal business. Katie's door is always open, and when she listens, you are heard. When you're at Showdown you can feel the love and inclusiveness deeply entrenched in its culture. People say it feels like home. These feelings come from somewhere: They are kept alive by Katie. Katie's honesty is powerful, her drive is focused, and her love is deep." 
"It is clear that Katie is forging her own path while honoring her father's. Her team is strong—always the sign of a good leader. Katie and her Showdown team balance fun and getting the job done, and are working hard to offer a welcoming space for all."
Kevin Somes, Vice President and General Manager, Snow Valley, CA
Kevin Somes is the vice president and general manager of Snow Valley Mountain Resort, the oldest continually operating ski area in Southern California.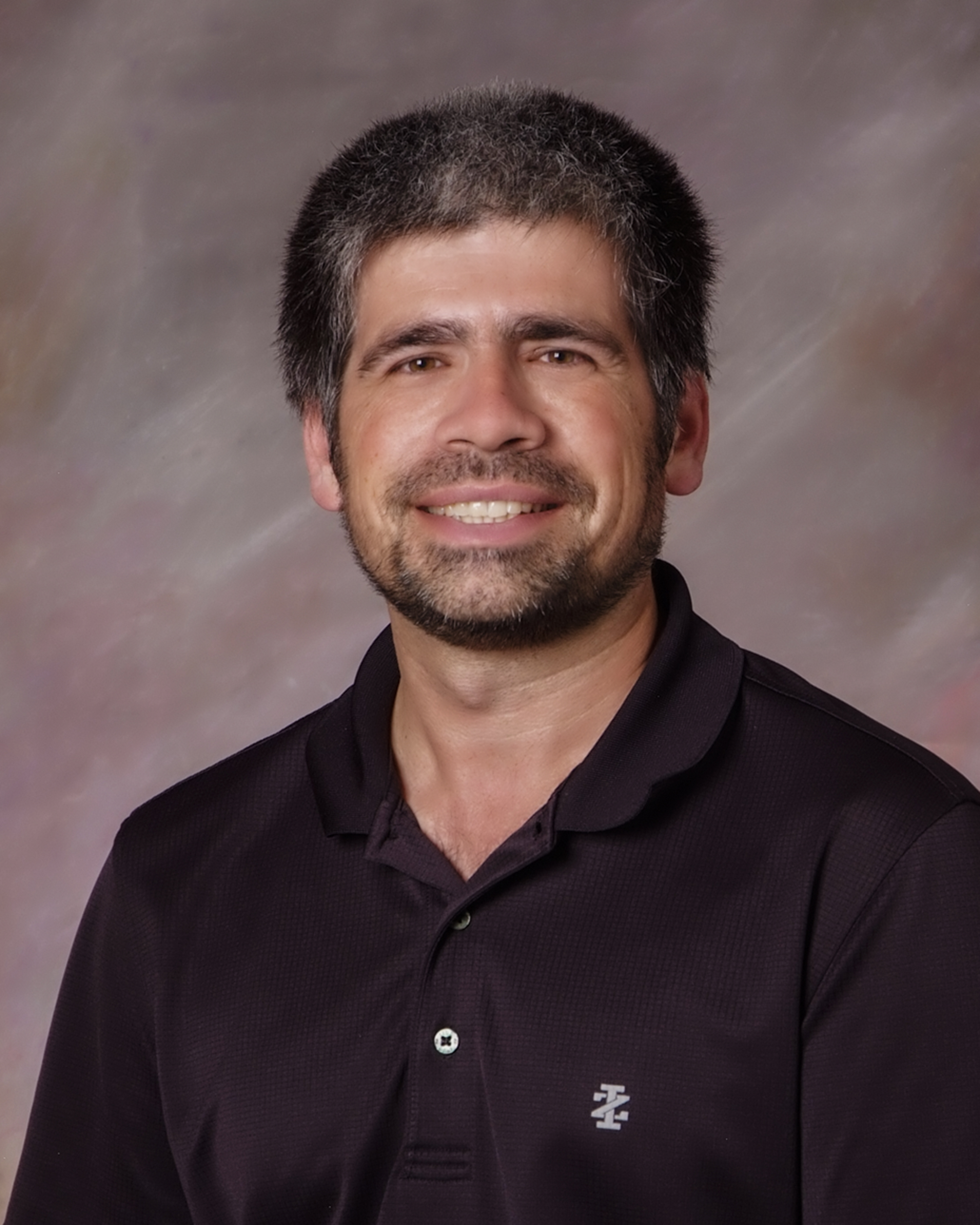 He joined Snow Valley in 2003 in a frontline role, having graduated with honors from the University of California, Irvine with a bachelor's in English and a minor in education plus humanities and the law. Kevin was quickly recognized for his enthusiasm and his communication and organizational skills. Within a year, he moved into the marketing department, and eventually rose to become VP of marketing and sales before being named VP and general manager of the ski area in 2013.
Kevin is passionate about volunteer work. He serves on the board of Snow Valley, LLC, and he is in his fourteenth term as president of the Running Springs Area Chamber of Commerce. Kevin also serves on the Ski California board of directors, the Rim Special Athletes board, and is the founding president of the Rim of the World Trails Alliance. Additionally, Kevin works part-time for the City of Anaheim at its Oak Canyon Nature Center and has contributed to and organized programs for the Center for nearly 27 years. 
During his tenure, Kevin oversaw the largest capital infusion in the ski area's 84-year history and the installation of Southern California's first and only high-speed six-passenger lift. Under Kevin's leadership, Snow Valley skier visits have risen from less than 40,000 to more than 200,000. Kevin has increased year-round employment numbers by resuming and expanding summer operations, and nearly doubled the amount of people employed at the ski area while reducing work-related injuries. 
Nominators praise Kevin's compassion, devotion, vision, mentorship, and commitment to his employees. For example:
"Kevin's leadership, kindness, compassion, and support are evident and abundant in everything he does. A great leader doesn't tell you what to do but shows you how it's done. Kevin absolutely leads by example. He teaches us not only to be cognizant, compassionate, and kind today, but look to the future for the growth of our great sport and for the growth of those of us that love to share our passion for skiing and snowboarding."
"Kevin is a multi-community and industry leader. He is an amazing individual that maintains a balance in his life that many would flounder at and run away." 
"I've worked in the industry for over three decades and have worked with thousands of people at numerous resorts. Kevin exemplifies the hallmarks of the SAMMY Award. I know Kevin very well and know his integrity and character is beyond reproach. He truly cares about others, and that's why he's so committed to safety. Kevin is a respectful and compassionate person, devoted to family values and community service." 
"Kevin Somes has been very involved in every aspect of our local community. He has had a large impact, and is passionate about promoting programs such as the Rim Youth afterschool program. He's always trying new methods to make mountain sports more accessible to all demographics. Coworkers respect and admire him. He has been a mentor to many. With leaders in the industry like Kevin I am certain that the future of the sport is in good hands."
"I would like recognize Kevin Somes for the myriad of things he does for our mountain community in a variety of capacities as a true visionary and devoted leader. In addition to his many other titles, Kevin is also an uncompensated board member of Rim of the World Special Athletes Foundation, where he is involved in promoting the objectives of the Foundation, which is to provide a recreational experience that is safe and positive for adaptive individuals, whether their challenge is emotional, physical, or intellectual. Plus, Kevin accomplishes it all with a positive attitude, with dignity, and most of all, with a kind smile." 

For a look at our past SAMMY winners, VISIT OUR SAMMY HALL OF FAME.