Check out the directory of the 2019 Summer Ops Camp vendor partners. Choosing your next summer attraction or service is made easier with company descriptions, primary contact emails and website info.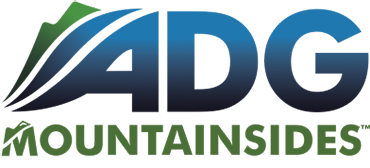 ADG Mountainsides specializes in Mountainside Water Attractions, Mountain Coasters and Alpine Mountain Slides that create summer and year-round destinations for mountain resorts.
Web: www.adgmountainsides.com
Vendor Contacts: Julie St. Louis, Matt Johnson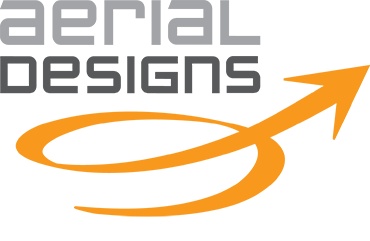 Aerial Designs creates and builds innovative aerial adventure parks featuring climbing towers, tree houses, and custom play structures, as well as zip line tours and challenge courses that allow clients to run high-quality, profitable adventures, leaving their loyal guests satisfied and excited to return.
Web: www.aerialdesigns.com
Vendor Contact: Emily Hawkins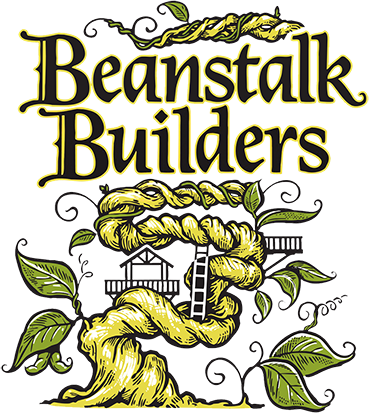 Beanstalk Builders strives to give people outdoor adventures with positive experiences. The company aims to foster an appreciation for the environment, provide ongoing injections of self-esteem, development of physical and mental fitness, and revitalize the human spirit. In other words, Beanstalk seeks to make the world a better place through outdoor adventures.
Web: www.beanstalkbuilders.com
Vendor Contacts: Alex Garcia, Isaac Hoff




In 1977, Jake Burton Carpenter founded Burton out of his Vermont barn and has dedicated his life to snowboarding ever since. Burton has played a pivotal role in growing snowboarding from a backyard hobby to a world-class sport by creating ground-breaking products, supporting a team of top snowboarders, and pushing resorts to allow snowboarding. Today, Burton designs and manufactures industry-leading products for snowboarding and the snowboard lifestyle, including snowboards, boots, bindings, outerwear and layering as well as year-round apparel, packs/bags and accessories. In addition, Burton has pioneered numerous learn-to snowboarding programs and rental products for men, women, and children through Burton Learn to Ride and Burton Riglet Parks. Privately held by Jake and his wife, Burton Co-CEO Donna Carpenter, Burton's headquarters are in Burlington, Vt., with offices in Austria, Germany, Switzerland, Japan, Australia, Canada and China.
Web: www.burton.com
Vendor Contact: Dana Basch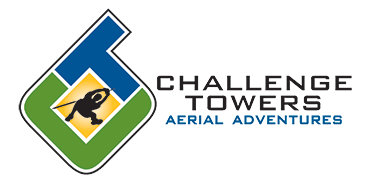 Challenge Towers was founded in 1996 as an extension of Blue Ridge Learning Centers, whose mission is to create unique learning environments that promote critical thinking and conscious action. Today, the family of companies includes High Gravity Adventures and Aerial Adventure Tech, each providing comprehensive insight into building and supporting aerial adventure facilities. Challenge Towers combines smart design with high-quality materials and professional execution to build facilities right the first time and to last a long time. The team is stacked with industry experts who deliver top-quality services including ACCT accredited inspections, hands-on maintenance and repairs, comprehensive training and certifications, and independent operational reviews.
Web: www.challengetowers.com
Vendor Contact: Joel McCombs







Chameleon Inc. is a manufacturer and distributor of technical products for the ski industry. Chameleon is the exclusive North American partner for the Mr. Snow dry ski slope textile and the Safety Kid II aftermarket safety device for kids on lifts. Chameleon also manufactures and sells Linex sheave liners. Chameleon ships from a warehouse in the U.S. and can ship next business day on most products. 
Web: www.chameleonparts.com
Vendor Contact: Matthew McBride






CLIMB Works Design is a strategic partner in commercial adventure design, build, and operations, supplying experience, expertise, and capital. Its operational expertise stems from two nationally ranked adventure locations, CLIMB Works Smoky Mountains in Gatlinburg, Tenn., and CLIMB Works Keana Farms in Oahu, Hawaii. CLIMB Works Design is on the cutting edge of adventure and technology; it worked alongside Holmes Solutions to install the first-ever zip-to-rail zip line coaster in the world at Lumberjack Feud. The company also led the design and build of the Treetop Skybridge at Anakeesta, the largest tree-based canopy walk in the U.S. With an extensive team of adventure professionals, CLIMB Works can take an idea and turn it into a truly unique and custom adventure experience. 
Web: www.climbworksdesign.com
Vendor Contacts: Nick Thompson, Reid Bieber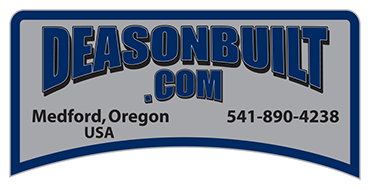 Deasonbuilt Inc. has become the standard in transporting mountain bikes uphill. With 45 bike carrier systems at 35 resorts across the U.S., Canada, and New Zealand, Deasonbuilt has sold more bike carriers for ski lifts and gondolas than any other manufacturer. Resorts choose these bike carriers because the system is incredibly user-friendly and durable. The carriers are the quickest and easiest to load/unload, simple to attach, and stackable at season's end, eliminating the need for a large storage space. Deasonbuilt constructed its first bike carrier in 2003, and continues to innovate and create the best product available. Order your free demo and experience how the best-performing bike carrier can work for you.
Web: www.deasonbuilt.com
Vendor Contacts: Kelly Deason, Jennifer Heitz




From rock-realistic climbing walls that blend beautifully into your mountain environment to bright, colorful climbing panels for your kid's club, Eldorado Climbing has the perfect climbing terrain for any operation. NEW for 2020: The Landmark Series, which gives your guests the chance to climb iconic formations such as Delicate Arch or Devil's Tower. Structures are hand-sculpted, hand-painted, and instantly recognizable.
Web: www.eldowalls.com
Vendor Contact: Tami Velasquez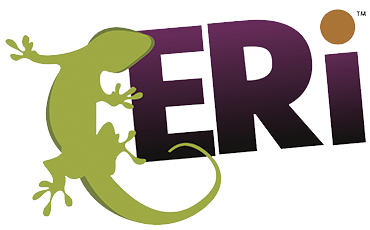 Experiential Resources (ERi) is both the designer and installer of the Gatlinburg SkyBridge, and has more than 20 years of experience in designing, installing, and consulting for all types of aerial adventure and zip line facilities. As an Accredited Professional Vendor Member of the Association for Challenge Course Technology (ACCT), ERi undergoes an extensive review process to ensure adherence to the world's most recognized standard for the challenge course and aerial adventure industry. The ERi team has the technical resources and operations experience necessary to design and install attractions that are impactful for guests, and that meet the objectives of owners and investors.
Web: www.experientialresources.net
Vendor Contacts: Mandy Stewart, Todd Dormack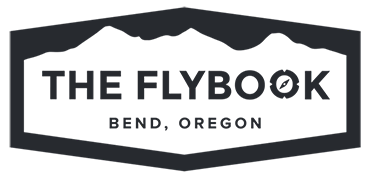 The Flybook is the advanced booking software for ski areas that require an all-encompassing solution for their complex offerings. Recognized as the industry's thought leader for cloud-based reservation systems, it is designed for businesses that want to be deeply involved in their operations and finely tune all aspects, from availability to marketing. In business for more than a decade, The Flybook specializes in providing solutions for complex operations, sophisticated marketing programs, and even multiple locations. If you are interested in having a single software system that solves all your business needs, come by the vendor showcase for a free demo and let The Flybook help you streamline your business.
Web: www.theflybook.com
Vendor Contact: Casey Dixon







Glice is the leading manufacturer of synthetic eco-skating rinks that recreate the glide and performance of refrigerated ice—but require no water, power, refrigerant, or resurfacing. Glice Eco-Rinks typically cost less than 25 percent of a conventional ice rink to acquire, and operational costs are 80 percent less. The system's proprietary polymer panels use a molecular-level embedded lubricant that creates an extraordinary ice-like experience. Glice also offers a complete modular system of dasherboards, skates, sharpening systems, surface cleaners, and other accessories. Eco-Rinks are easily installed, expanded, and removed for storage, and Glice offers its rinks or sale, rental, or with rent-to-buy options. Glice is presenting a 20' x 20' demonstration skating surface at Summer Ops Camp 2019, and invites attendees to experience what Eco-Ice is all about: an amenity to attract guests to your resort throughout the year, regardless of temperature, and a perfect complement to your resort's ski and board rental operations.
Web: www.glicerink.com
Vendor Contact: Mark Winter, Alan Zack




Granite Insurance is an elite provider of insurance and risk management solutions to the adventure industry throughout the United States. It is dedicated to its customers' success. Granite's experience in the adventure industry can help you become even more successful.
Web: www.granitestateinsurancecompany.com
Vendor Contacts: Cameron Annas, Ben Lowan


Gravity Logic was created to take advantage of the expertise gained building the Whistler Mountain Bike Park—the world's #1 bike park—and assist other businesses in the design, development, and construction of trails and facilities that will thrill a wide variety of riders with unparalleled park experiences.
Web: www.whistlergravitylogic.com
Vendor Contacts: Paul Mutch, Dave Kelly, Peter Sutcliffe




Holmes Solutions delivers smart engineering and design through testing and innovation. Its latest SwitchBack technology blends zip lines and coasters into a unique and exciting addition to any location. Contact Holmes to learn more about this groundbreaking technology. With clients spanning the globe, the company's industry and engineering know-how will give you the competitive advantage. "We're Holmes Solutions, we do a lot of things, revolutionizing the adventure recreation industry is one of them."
Web: www.holmessolutions.com
Vendor Contacts: Dan Brennan, John Schaefer




INNOVA has been the #1 disc golf manufacturer since it invented the modern disc back in 1983. Since then, it has helped disc golf grow and brought it to the masses. Let Innova's brand value and popularity serve you and your guests. With its recreational and competition-level disc golf courses, INNOVA can deliver a disc golf experience that will delight your guests. Find out now how you can boost your bottom line with this low-cost amenity that will set your business apart from other destinations.  
Web: www.innovadiscs.com
Vendor Contact: Levi Bennett, Josh Day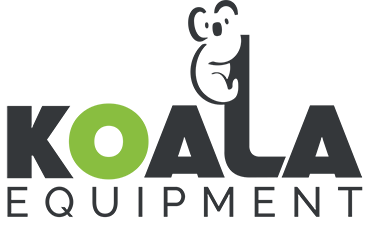 KOALA Equipment Continuous Belay is a trolley-style system designed and manufactured by Altus of France, which has been building ropes courses and adventure parks throughout Europe since 1997. The KOALA Continuous Belay has been tried, tested, and refined on aerial parks Altus owns and operates near its headquarters in the heart of the French Alps. The system allows for easy installation and requires limited long-term maintenance. Its precision components made with high-quality materials stand up to the rigors of heavy use. Components such as the Life Line and Y Swapper allow course designers to create escape routes, forks in the trail, and passing lanes. The Switch Station is perfect for vertical ascending or descending, free fall jump stations, and giant swings. This versatility makes the system ideal for building or retrofitting ropes courses, challenge courses, and adventure parks. Contact Aerial Adventure Tech, Koala's North American Distributor, for a free quote for your planned project or existing aerial course.
Web: www.aerialadventuretech.com/collections/koala-continuous-belay-system
Vendor Contacts: Ruthie Lile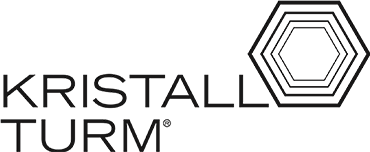 KristallTurm® is a German manufacturer of freestanding high rope courses. The systems can be installed indoors or out and suit a wide range of sites, including urban spaces. Every course can be extended with add- ons such as a Giant Swing, Abseiling station, Tube Slide, and others. The company adapts the installation to each site's existing conditions, with a focus on safety for guests and efficient processes for operators. This makes every KristallTurm® high rope course unique. Components are fabricated in workshops in Upper Bavaria. KristallTurm® stands out with innovative design of the overall concept as well as the details, such as themed climbing stations. 
Web: www.kristallturm.com
Vendor Contacts: sales@kristallturm.de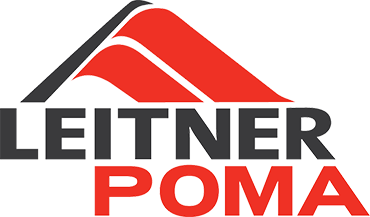 Leitner-Poma of America offers a complete line of cable transport systems, including surface lifts, chairlifts, gondolas, MiniMetro urban transport, trams, inclined elevators, industrial trams, and more. Its experience and flexibility allow it to design, engineer, manufacture, and maintain transportation systems that are precisely adapted to the changing needs of customers, including electrical and mechanical upgrades, technical support, gearbox inspections and repairs, and installation for systems throughout North America. Leitner-Poma has installed aerial and surface systems all over the world and has established its position as a market leader. The company's worldwide network has installed more than 10,000 transportation systems in 61 countries. These systems safely transport 8,000,000 passengers each hour.
Web: www.leitner-poma.com
Vendor Contact: Scott Bierman




Moment Factory is a multimedia studio based in Montreal with a full range of production expertise. The team combines specializations in video, lighting, architecture, sound, and special effects to create remarkable immersive experiences. Since its inception in 2001, Moment Factory has created more than 400 unique shows and destinations. Clients include the Los Angeles Airport, Microsoft, NFL, Sony, Mont Tremblant, the City of Barcelona, Madonna, and Royal Caribbean. Moment Factory has also developed its own signature shows, such as the Lumina Enchanted Night Walks, a series of award-winning multimedia night walks taking place in natural outdoor settings. Through Lumina, visitors are immersed in a magical environment where emotions are engaged through technology to discover a unique experience inspired by the local culture and the site's natural beauty.
Web: www.momentfactory.com
Vendor Contact: Sara El Bain






The mSnow surface was invented in 2010 by twin brothers Adam and Luke Schrab when they were unable to practice their freestyle tricks after the snow melted. It worked so well they launched the eponymous company. Made of recycled material, mSnow is an artificial ski surface used on chairlift loading ramps, summer tubing lanes, and on freestyle setups. In 2015, mSnow was awarded the resurfacing project for the mogul and freeride jumps at the Utah Olympic Park. mSnow's ultra-low coefficient of friction makes tubing fast and fun in the summer. It also provides a unique alternative to irrigation for summer tubing lanes: Tube Wax, which is rubbed directly on the tubes as needed, is a clean replacement for water and a low-cost alternative to more exotic lubricants.
Web: www.msnow.ski
Vendor Contacts: Luke Schrab




Neveplast was founded in 1998 and revolutionized the dry ski slope. The Neveplast artificial surface has the same slipperiness as snow. The innovative characteristics of Neveplast enabled the company to launch another year-round product, TUBBY, a summer tubing slide. Since it entered the market in 2002, there are now more than 1,900 Neveplast tubing locations worldwide. TUBBY is fun, safe, and easy to install. Also, TUBBY has very low management and operating costs that, combined with high hourly capacity, guarantees high return on investment.
Web: www.neveplast.it
Vendor Contact: Ryan Locher




OE is the culmination of 75 years of operational experience in outdoor recreation accumulated by Michael Valach and Bob Serfass. Their outdoor recreation advisory services can assist you whether you're creating a new business or expanding an existing one. The duo's operational expertise allows them to offer personalized, administrative, operational, and management perspectives that produce informed decisions. Their operational audit services provide a professional, hands-on review of your operation as viewed by your guest. OE revenue-sharing services provide the opportunity to generate revenue where none currently exists while avoiding the capital expenditures normally associated with added attractions, such as Segways, e-bikes, paddleboards, and kayaks. The revenue share options allocate a large percentage of revenue to operator partners to ensure profitability.
Web: www.oerecservices.com
Vendor Contacts: Bob Serfass, Michael Valach





QuietKat's all-terrain, electric mountain bikes are built for off-road travel. The rugged design provides low-impact access for hunting, fishing, camping, and exploring the backcountry. QuietKat enhances the outdoor recreation lifestyle by helping outdoor enthusiasts go further while continuing to enjoy the great outdoors. With a variety of models and accessories, QuietKat is ready for the next outdoor adventure.
Web: www.quietkat.com
Vendor Contacts: Justin Roach, Pete Scales, Brian Walton



Revl is a turnkey video and photo solution for adventure park zip lines and Alpine Coasters. Its flagship product, Revl X, automates the process of providing customer videos and photos by using artificial intelligence, hardware, and software. Revl X increases sales, lowers overhead, and simplifies operations while providing high-quality videos and an excellent customer experience. Revl handles the entire process, including onboarding customers via an intuitive iPad app, automatically uploading and storing media on the Revl Cloud, automatically delivering media to customers through a custom-branded email and web page, and including a free iOS app that lets customers download videos to their iPhone and even change the soundtracks of their videos.
Web: www.revl.com
Vendor Contacts: Kirk Draheim, Eric Sanchez, Nelson Vazquez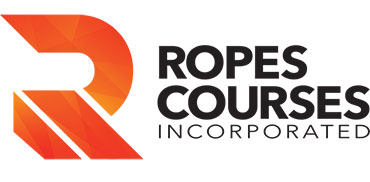 Ropes Courses Incorporated (RCI) blends exceptional function, design, and creativity into interactive entertainment attractions for all ages. Its Sky Trail® and Sky Tykes® adventure attractions are meticulously engineered with U.S. patented integrated systems that maximize participant safety, minimize staff requirements, and accommodate large groups. Amaze'n Mazes™ and Clip 'n Climb® climbing walls further create adventure spaces and offer a similar interactive challenge to participants of all ages or skill levels. All attractions feature time-tested technology, are versatile, safe, and durable, and complement a variety of other activities, such as amusement parks, zoos, family entertainment centers, museums, resorts and cruise ships. RCI products suit a wide range of indoor and outdoor venues.
Web: www.ropescoursesinc.com
Vendor Contact: Steve Morse




Safehold Special Risk is a ski industry specialist with in-depth knowledge and unique insight to enhance your operations. Its industry professionals are closely tied to your region so you have access to their experience and expertise when and where you need it. Safehold provides industry-specific casualty and property insurance products and risk management services, including: commercial general liability, excess liability, property, inland marine, machinery breakdown, crime, commercial auto, digital risk, and workers' compensation.
Web: www.safehold.com
Vendor Contacts: Tim Bruce, Justin Guth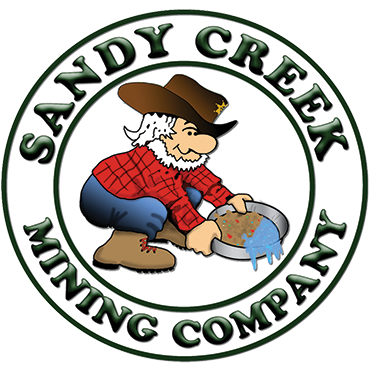 The Sandy Creek Mining Company specializes in providing gemstone/fossil panning attractions and mining rough bags to ski resorts around the world. This family business has been supplying customers since 1991, with more than 700 locations in 26 countries. All equipment is customized to each resort and built to last. Mining rough bags include ID postcard, collection bag, and personalized labels for the mining rough bag and collection bag carrying your resort's logo. Delivery is included with quantity.
Web: www.sandycreekmining.com
Vendor Contacts: Justin Woodruff, Jason Woodruff






SE Group is a multi-disciplinary consulting firm specializing in the planning, design, and development of mountain resorts and tourism-based communities. Sno.Engineering,Inc., SE Group's corporate entity, was founded in 1958, and was the first company established for the sole purpose of designing ski areas. Since that time, SE Group has evolved to include multi-season recreation and trails planning, community planning and design, parks and open space planning, and public lands cooperative planning for mountain and recreation-based communities. In its 60 years, SE Group has successfully guided thousands of projects worldwide.
Web: www.segroup.com
Vendor Contacts: Claire Humber, Mark Kane



Singenuity is booking software for tour and activity operators that makes you money while also simplifying your operation. Its powerful all-in-one software includes online and onsite bookings, unlimited digital waivers, a full point-of-sale, and a complete photo solution. And the best part: at no additional cost for you. Now that's simple ingenuity. 
Web: www.singenuity.com
Vendor Contacts: Nick Thompson, Reid Bieber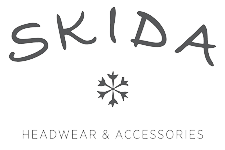 Founded in 2008 and based in Burlington, Vt., Skida designs and produces ski-inspired headwear and accessories. Skida believes in local production, limited-edition products, and a fresh perspective. Driven by a love for outdoor adventure, Skida's products match an active, playful lifestyle for women, men, and children. Skida features high-quality performance fabrics in the Vermont Collection, as well as a luxury Cashmere Collection sourced directly from family-operated factories and local craftsman in Nepal. Custom orders are available.
Web: www.skida.com
Vendor Contact: Jill Coombs


Star Lifts Summer World - Star Lifts USA continues to expand its line of leisure products, which now includes equipment to enhance summer operations with products for all ages. Fly through the air on the Sky Dive, jump from land to sea on the NauticJet, or take in the view from the top of the Tower. This new line of summer leisure products exhibits the same level of quality and service resorts have come to expect from Star Lifts USA.
Web: www.starlifts.com
Vendor Contacts: Conor Rowan, Larry Hays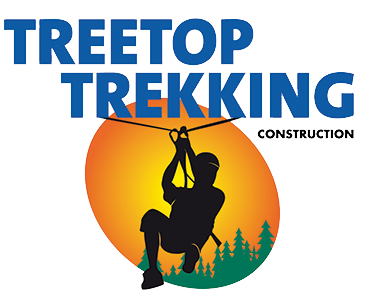 Treetop Trekking is one of North America's leaders in the aerial park industry. It operates 10 aerial parks of its own in Canada, under the names Treetop Trekking in Ontario, and Arbraska in Quebec. It also builds a variety of unique forest adventure products for clients to operate around the world. Aside from the aerial adventure parks, Treetop Trekking also builds Treetop Trail, TreeWalk Villages, zip lines, via ferratas, and urban adventures at heights. Its team works closely with you from day one to ensure the park that it builds for you surpasses your expectations.
Web: www.treetoptrekking.com
Vendor Contacts: Didier Bachaumard, Yannick Berger Sabatell




Walltopia is the world's leading climbing wall manufacturer. Founded in 1998, Walltopia has built more than 1800 climbing walls and adventure facilities in 76 countries on 6 continents. Following its passion for climbing and adventure spirit, in 2012 it created a line of amusement products: the Rollglider rollercoaster zip line; Walltopia Caves, artificial caves; Ropetopia ropes courses; Fun Walls interactive climbing walls; Ninja Course obstacle challenges; and the all-in-one entertainment station, the Adventure Hub. Its head office is in Sofia, Bulgaria, with sales offices in the U.S., China, Malaysia, UAE, Canada, Austria, Germany, Russia, and Australia.
Web: www.walltopia.com
Vendor Contacts: Stanislav Vidolov, Ivaylo Sotirov, Ethan Slawter, Nicholas Mullins




With more than 250 installations, the Wiegand Alpine Coaster is the world's leader in the mountain coaster industry. The brand creates outstanding revenue for customers worldwide and sets the standard for future resort installations. The Wiegand Alpine Coaster is the only mountain coaster that is designed and engineered to meet DIN, ASTM, CSA, and TUV standards.
requirements.
Web: www.wiegandsportsusa.com
Vendor Contacts: Jessica Wedel, Victoria Scothorn, Will Rockett